Think & Grow Rich by Napoleon Hill
This book is a classic for ALL entrepreneurs.
If you are an entrepreneur, this is a MUST read.
This opened my eyes a lot when I started my business. I needed inspiration and a kick in the butt to get started.
I was so glad my mentor recommended it to me.
It starts with the best quote by Napoleon Hill that I know by heart (That you may have heard from many others): "Whatever your mind can conceive, it can achieve."
This book is a classic and first came out in 1937. The edition I have was published in 2004. It's the original restored and revised version. There are many versions of the book out there.
It came from Napoleon's supposed interviews with the titans of that period. There's been much controversy about Hill surrounding this book. There are no records of him ever knowing, much less speaking with these titans of industry.
Yet, whether this book is based on truth on fiction, it still doesn't take away from its core teaching for entrepreneurs and the help it is given to countless people like Tony Robbins, Dan Kennedy, and more.
In the book, Hill writes that Andrew Carnegie gave him the "magic formula" for making his tremendous fortune and many others. Carnegie gave him the idea to interview all the successful people. He gave the formula and wrote this book to share it to help countless people create success.
Inside, the book contains universal truths that explain the relationship between belief and success. This is the core of how it's helped many entrepreneurs. It's also the basis of the book and movie – The Secret by Rhonda Byrnes.
Hill studied over 500 of the richest men of his time to determine what, if any, commonalities they had about how to get wealthy. Some of the titans were Theodore Roosevelt, John D. Rockefeller, Thomas Edison, F.W. Woolworth, Henry Ford, Charles Schwab, and many others.
There are 13 universal principles about why some people create massive wealth while others fail to make it. Since 1937, it's always been a reference book for people who want to get rich.
13 Universal Principles: (These are also the chapters of the book and the Epilogue.)
Desire: The starting point of all achievement.
The First Step to Riches.
Faith: Visualization and belief in the attainment of desire.
The Second Step to Riches.
Autosuggestion: The medium for influencing the subconscious mind.
The Third Step to Riches
Specialized Knowledge: Personal experiences or observations.
The Fourth Step to Riches.
Imagination: The Workshop of the mind.
The Fifth Step to Riches
Organized Planning: The crystallization of desire into action.
The Sixth Step to Riches.
Decision: The master of procrastination.
The Seventh Step to Riches.
Persistence: The sustained effort necessary to induce faith.
The Eight Step to Riches.
Power of The Master Mind: The driving force.
The Ninth Step to Riches.
The Mystery of Sex Transmutation
The Tenth Step to Riches.
The Subconscious Mind: The connecting link.
The Eleventh Step to Riches.
The Brain: A broadcasting and receiving station for thought.
The Twelve Step to Riches.
The Sixth Sense: The door to the temple of wisdom.
The Thirteenth Step to Riches.
Epilogue: How to Outwit The 6 Ghosts of Fear.
I'd highly recommend it. The first six steps, in particular, were incredibly inspiring to help me start and create a successful business. I never realized how important desire, faith, knowledge, visualization, and imagination are to inspire and keep me moving toward my vision and mission daily.
Some Inspiration to Entice You to Get and Read this Book!
Quick Summary: This book is a classic for anyone who wants to start a business. It gives you the told of the mind to inspire and guide you on your long journey to create success. I love Hill's writing style and often felt he was talking directly to me. Even though this book has some critics and doubts about its origin, it doesn't change the message and direction Hill delivers that's helped hundreds of thousands of entrepreneurs.
WHO Ought to Read this Book: Anyone who wants to be or is an entrepreneur. Also, if you're interested in manifesting and creating a more successful life or watched The Secret, you got to read this book. This book is what The Secret was based upon. It will give you the 13 Principles to create an amazing business and life.
Why Read this Book? It's actually well written in a very conversational writing style. It's easy to understand and also to implement his principles. There are a lot of terrific "how-tos" in this book to get started and to keep coming back to for reminders again and again. It's well known, and many incredibly successful companies have started from the founder having read this book.
A Couple of Things You Will Discover: What you think about all the time will, in fact, turn into your reality. Focusing on your thoughts and what you think about is the key to understanding and creating an amazing life. You're not a victim. You have a choice. Pick up this book. It will change your life if you practice these principles.
INSPIRING BOOK QUOTES:
Your Thoughts matter:
"Whatever your mind can conceive, it can achieve."
Your Desire Is Critical:
"The starting point of all achievement is DESIRE. Keep this constantly in mind. Weak desire brings weak results, just as a small fire makes a small amount of heat."
You Can Create An Amazing Life
"You are the master of your destiny. You can influence, direct and control your own environment. You can make your life what you want it to be."
Defeat Is Not The End – It's the Beginning:
"When defeat comes, accept it as a signal that your plans are not sound, rebuild those plans, and set sail once more toward your coveted goal."
Put Your Plans In Motion:
"Set your mind on a definite goal and observe how quickly the world stands aside to let you pass."
An Educated Man Is and Is Not:
"An educated man is not, necessarily, one who has an abundance of general or specialized knowledge. An educated man is one who has so developed the faculties of his mind that he may acquire anything he wants, or its equivalent, without violating the rights of others."
Never Give Up:
"Every adversity, every failure, every heartbreak carries with it the seed of an equal or greater benefit."
Other Opinions Are Just That:
"Opinions are the cheapest commodities on earth. Everyone has a flock of opinions ready to be wished upon anyone who will accept them. If you are influenced by "opinions" when you reach DECISIONS, you will not succeed in any undertaking."
About the Author – Napoleon Hill:
Napoleon Hill was an American author in the area of the new thought movement who was one of the earliest producers of the modern genre of personal-success literature. He is widely considered to be one of the great writers of success. His most famous work, Think and Grow Rich (1937), is one of the best-selling books of all time (at the time of Hill's death in 1970, Think and Grow Rich had sold 20 million copies). Hill's works examined the power of personal beliefs and the role they play in personal success. "What the mind of man can conceive and believe, it can achieve" is one of Hill's hallmark expressions.
Where I Would Recommend Getting Your Copy:
Think and Grow Rich – The Original Restored and Revised Version 2015
Here's a link to The Napoleon Hill Foundation if you want to discover more.
If you like this book, I'd recommend The Sucess System that Never Fails By W. Clement Stone I found a copy at a used bookstore. It was initially published in 1962 by Prentice Hall.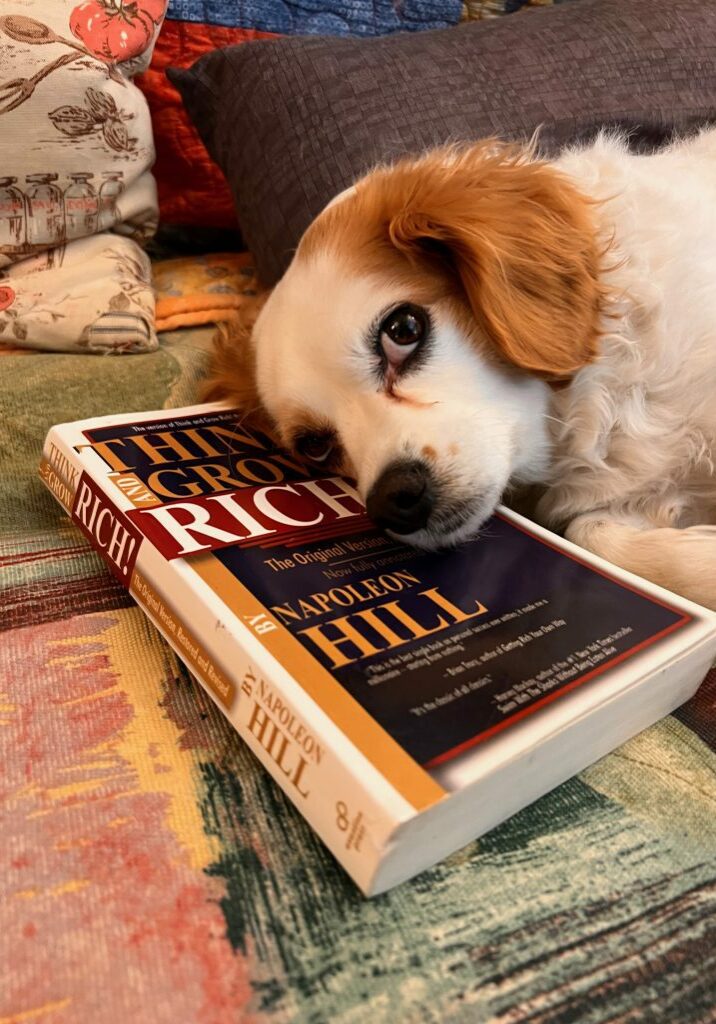 Think & Grow Rich by Napoleon Hill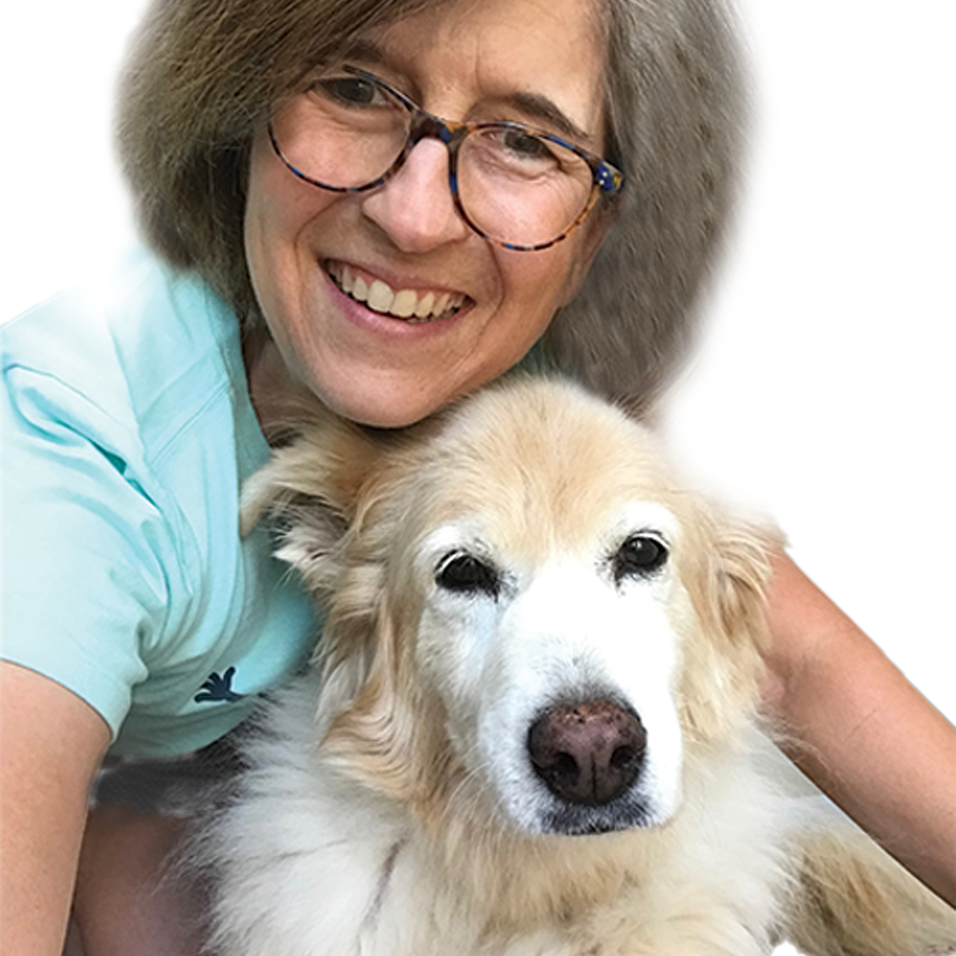 Hey there, I'm Shannon! Being a voracious reader and passionate about learning, I started this site in the hopes of sharing my thoughts and my love of inspiring nonfiction books that can help you. It's kind of like Buddha meets business. I truly hope you enjoy!