Big Magic – Creative Living Beyond Fear by Elizabeth Gilbert
I've always had a love-loathe relationship with creativity. I never felt I was creative. In fact, I always felt like I was stuck in my left brain most of my life until I became an entrepreneur and allowed myself the gift of exploring my creativity.
Sure, in elementary school, I did love to draw. And I even won a first-place award for my watercolor of heart-shaped flowers. Yet, it wasn't something that stuck with me.
Photography, however, stuck with me from the moment I picked up a camera at age 12. I've taken hundreds of thousands of photos with film cameras and now digital cameras.
One of my favorite creative moments was when I had a dark room in my basement and created some fun and inspiring black-and-white images. Then there was being the photographer and editor of my college yearbook – riding in a state police helicopter with our core photographers taking aerial shots of the school for the 75th anniversary.
Yet, I still didn't feel like that was creative. It felt so innate like I was born to do it. How could that be creative? And when I decided to start selling my work, that's when all the head gremlins decided to take up space in my brain, and that business was shut down pretty quickly.
Then when I started writing again, my left brain was constantly asking, how is this creative? Hmmmm. How do I get over those gremlins in my head who keeps saying what I'm writing isn't good enough. And telling me I'm not a "real" writer. Talk about fear and lacking courage… It definitely has held me back creatively until I started doing something about it…
That's when I picked up a copy of Big Magic: Creative Living Beyond Fear by Elizabeth Gilbert. I was my own worst creative energy, and I needed some help, some inspiration. And she sure delivered.
One of my favorite parts of the book is when she talks about ideas and how they have a consciousness and a will. That they're driven by an impulse to manifest through human efforts. She describes them as floating around in the collective unconscious and that they spend eternity searching for a willing human to bring the idea into the world.
I often thought of that as a book title came to me – Marketing A Love Story, back in 2007. I started writing the book and then stopped because I lost interest and was distracted by something else. Then seven years later, Bernadette Jiwa wrote a book with the exact same title and similar focus. How do you explain that?
I definitely believe ideas are in the ether, or collective consciousness, waiting for the perfect person to birth them. I've had such an idea for two years and will finally publish my book—more on that in another post.
This book gave me the courage and permission to be myself. Be bold, embrace my creativity, and do not care what anyone else thinks. Creativity is definitely "Big Magic." It's something to embrace with gusto and compassion. Be kind and gentle with yourself during creation, and be bold when you're ready to share it with the world with your armor intact.
Remember – "Pure creativity is magnificent expressly because it is the opposite of everything else in life that's essential or inescapable. Pure creativity is something better than a necessity. It's a gift. It's the frosting." ~ Elizabeth Gilbert
I love the idea that creativity is also something to be embraced, appreciated, and willing to share.
A Book Summary to Inspire You To Read It!
Quick Summary: Gilbert shares with you her four-part guide to help you experience and embrace your creativity. She's a gifted storyteller and believes in a physical and nonphysical world and how ideas are transferred through the collective unconscious. This book will give you the courage and patience to empower you to pursue your creativity with abandon, regardless of what any naysayer has to say about it. Remember, what other people think about you is none of your business. She also believes that creativity is a force of enchantment that is not entirely human in its origins – hence its "magic."
Who Ought to Read this Book & Why: Anyone who wants the courage, permission, and inspiration to embrace their inner artists, whatever it may be – a writer, photographer, artist, or any other creative person, this is a must-read. It's really "…for anyone who wants to live a more fulfilling life."

This book will help you embrace your creativity and inspire you to new heights. Pay attention to your intuition and any ideas that come to you, write them down. The ones that catch your attention and you give you chills or connect with you are the ones you need to take action and get out into the world. If you're a writer – She gives interesting guidance – "create for yourself." She gives an example that if you're going to write a book, write it for yourself, not just to help someone else. If she wrote Eat, Pray, Love to help others, she shares that it would have been a very different book.
Things You Will Discover:
"Q: What is creativity?
A: The relationship between a human being and the mysteries of inspiration."
Gilbert's Definition of Creativity – The "strange, stubborn, and unrelenting force" that resides within all of us. She believes that creativity is not just for artists but for anyone who wants to live a more fulfilling life.
It's not a trait that some people are born with, and others are not; rather, it's a skill that can be developed and honed over time. It's a way of thinking and living rather than simply a way of producing "art."
It's fueled by curiosity, passion, and a willingness to take risks. Creativity is not just something that comes from within us. It's part of a larger "big magic" of the universe that you can tap into if you are open to it.
The book is divided into four parts that are designed to help you embrace your creativity and live a more fulfilling life.
Courage: This is one of the best pieces on dealing with fear and self-doubt that often come with creative pursuits. She does a terrific job of encouraging you to find the courage to pursue your passions in spite of fear, rejection, and self-doubt.

Enchantment: This is where Gilbert shines when she explores the "big magic" of the universe and how it can bring ideas to life. She shares her view about creativity and that it's a form of enchantment and inspires you to embrace the wonder, mystery, and magic of the creative process.

Permission: I loved this section because Gilbert gives you permission to pursue your passions. The kicker is even if your passions don't lead to professional success. Now that's a view I haven't heard, and I love it. She encourages you to trust your instincts and to approach your creative endeavors with a sense of play and adventure. How fun is that?!

Trust: In this final section, Gilbert shares that trust is the key to a "magical" creative life. I love how she encourages you to trust your inner artist, the universe, and the journey of your creative pursuits. When you have courage, give yourself permission to trust the process to follow your passions and open yourself up to the incredible "big magic" of life.
INSPIRING BOOK QUOTES:
Find The Jewels:
"The universe buries strange jewels deep within us all and then stands back to see if we can find them."
A Revolution of The Heart:
"Do whatever brings you to life. Follow your own fascinations, obsessions, and compulsions. Trust them. Create whatever causes a revolution in your heart."
Who's a Weirdo:
"Be the weirdo who dares to enjoy."
Don't Measure Your Worth By This:
"You can measure your worth by your dedication to your path, not by your successes or failures."
It's Not About You:
"Recognizing that people's reactions don't belong to you is a commonly sane way to create. If people enjoy what you've created, terrific. If people ignore what you've created, too bad. If people misunderstand what you've created, don't sweat it."
The Creative Life"
"A creative life is an amplified life. It's a bigger life, a happier life, an expanded life, and a hell of a lot more interesting life. Living in this manner—continually and stubbornly bringing forth the jewels that are hidden within you—is a fine art, in and of itself."
Do You Have This?
"So this, I believe, is the central question upon which all creative living hinges: Do you have the courage to bring forth the treasures that are hidden within you?"
Your Fear Will Relax When…
"It seems to me that the less I fight my fear, the less it fights back. If I can relax, fear relaxes, too."
It's About Authenticity:
"Anyhow, the older I get, the less impressed I become with originality. These days, I'm far more moved by authenticity. Attempts at originality can often feel forced and precious, but authenticity has quiet resonance that never fails to stir me."
Liberate The Mystical Creative Within:
"Just write anything and put it out there with reckless abandon… Just because creativity is mystical doesn't mean it shouldn't also be demystified – especially if it means liberating artists from the confines of their own grandiosity, panic, and ego."
About the Author –Elizabeth Gilbert:
Elizabeth Gilbert is the #1 New York Times bestselling author of the novels Artist's Girls, Signature of All Things, Stern Men; the story collection Pilgrims; and the nonfiction books Big Magic, Eat Pray Love, Committed, and The Last American Man. A finalist for the National Book Award, the National Book Critics Circle Award, and the PEN/Hemingway Award, Gilbert began her career as a journalist. She divides her time between New York City, rural New Jersey, and everywhere else.
Where I Would Recommend Getting Your Copy:
Big Magic – Creative Living Beyond Fear by Elizabeth Gilbert
Other Books by Gilbert
Eat, Pray, Love
Committed – A Skeptic Makes Peace With Marriage
Other Books I'd Recommend:
Steal like An Artist: 10 Things No One Told You About Being Creative by Austin Kleon
Show Your Work: 10 Ways to Share Your Creativity and Get Discovered by Austin Kleon
The Creative Habit: Learn It and Use It for Life by Twyla Tharp
The War of Art by Steven Pressfield
The Artist's Way by Julia Cameron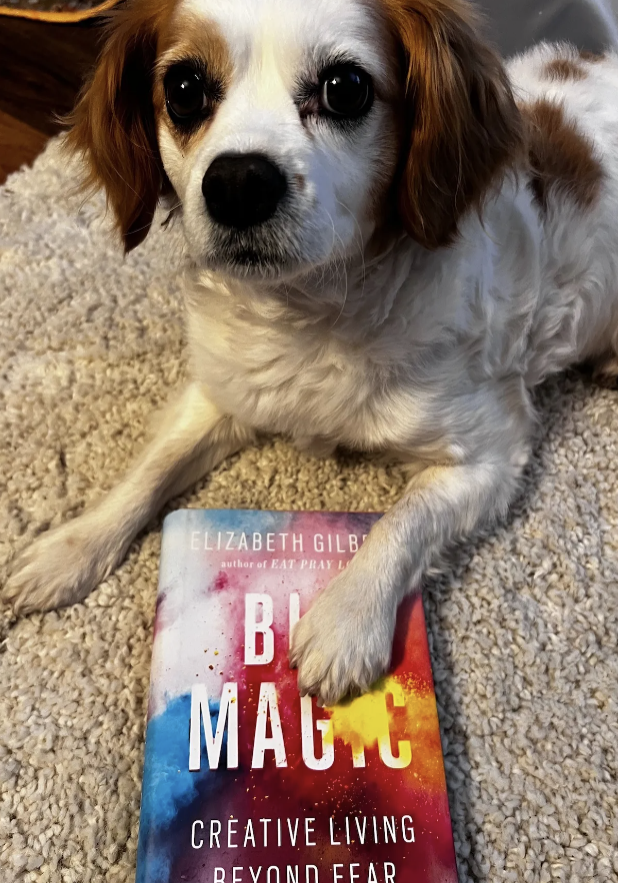 Big Magic – Creative Living Beyond Fear by Elizabeth Gilbert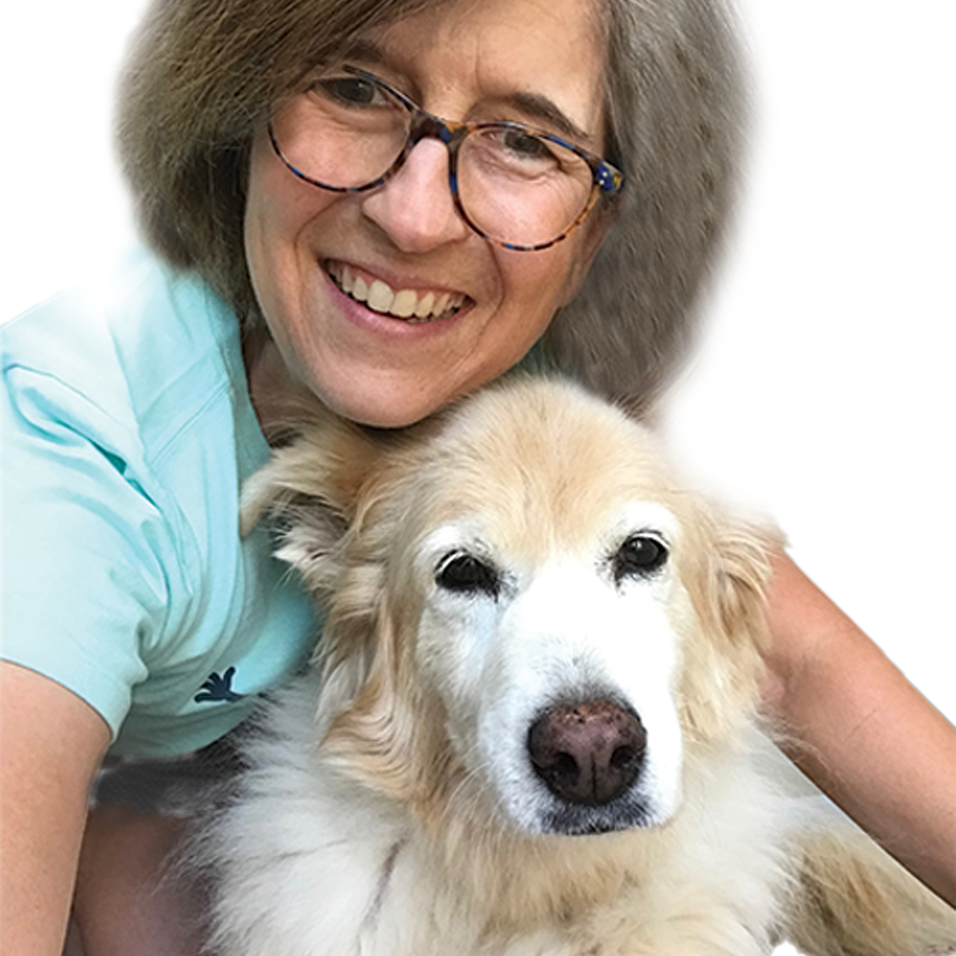 Hey there, I'm Shannon! Being a voracious reader and passionate about learning, I started this site in the hopes of sharing my thoughts and my love of inspiring nonfiction books that can help you. It's kind of like Buddha meets business. I truly hope you enjoy!