The Future of Love: The Power of The Soul In Intimate Relationships by Daphne Rose Kingma
I often start my summaries on this blog with a story of how I found the book. This book is no different. It has a story, and I have a long history with this author that dates back to the 1990s. The first book I ever read from Daphne Rose Kingma wasn't this book – The Future of Love: The Power of The Soul In Intimate Relationships by Daphne Rose Kingma. It was Coming Apart: How to Heal Your Broken Heart. This book was recommended to me by my executive coach of ten years, who basically helped save my career and my life. She was there for deaths, endings of relationships, beginnings, layoffs, new jobs, and more.

Once I read that book by Kingma, I just bought more and kept reading. This book – The Future of Love, is one of my favorites. For me, it gave me hope of finding that partner I could fall in love with again for me. I could find someone who respected my boundaries and loved me for me, not who they wanted me to be. Kingma wrote many books, more than 8 on this topic – healing and finding love. Her work stood out for me because she wrote from a place of a loving, kind therapist (because she was), and one that also put you on notice to pick yourself up from your bootstraps and take a hard look at yourself.

]\from social stability to emotional connection and personal fulfillment. How different today is we look at relationships with an emphasis on the spiritual and personal growth aspect of love.

The deepest purpose of a relationship isn't comfort and security; it is more about developing intimacy through spiritual and personal growth. Much like Marianne Williamson's book – Return to Love and Enchanted Love: The Mystical Power of Intimate Relationships. Kingma speaks to the real purpose of a relationship: the idea that souls come together to help each other revolve. True intimacy involves physical and emotional connection and can evolve into a profound, soulful union.
A Book Summary to Inspire You To Read It!
Quick Summary
The Future of Love: The Power of The Soul In Intimate Relationships is a compelling read, especially if you're interested in deepening your understanding of love and looking for greater fulfillment in your intimate relationships. It doesn't just focus on the practical and emotional aspects of partnerships. Kingma delves into the spiritual dimension. That gives it a unique perspective that resonates with the quest for constant personal growth, connection, and a fresh perspective on love.
Who Ought to Read this Book and Why:
This book – The Future of Love, is perfect for anyone seeking deeper intimate relationships and who is looking for more than just romance. It's also perfect if you're at a crossroads like I was about love and looking for a spiritual and emotional connection. Intimacy is a journey of discovery and growth in yourself, your partner, and your relationship together. Kingma's insights and experience are invaluable for anyone looking to transcend traditional relationship expectations and explore love's inspiring transformational powers.
Table of Contents:
Forward by Marianne Williamson
Introduction: A Renaissance of Love
Chapter 1: Awakening Spiritual Consciousness – Relationships as the Chalice of Love
Chapter 2: The Past as Prologue – Relationships as Social Convention
Chapter 3: Love as We Have Known It – Relationships as an Enterprise of Personality
Chapter 4: A Higher Calling – Relationships as an Expression of the Soul
Chapter 5: The Journey to the Future – Relationships and the Development of Spiritual Consciousness
Chapter 6: On the Sacred Frontier – The Nature of Soul-Driven Relationships
Chapter 7: Illumined Relationships – The New Forms of Love – Relationships as an Expression of the Soul
Chapter 8: When the Soul Enters – The Ten Qualities of a Soulful Relationship
Chapter 9: Transformational Challenges – Living the Questions of Illumined Relationships
Chapter 10: The Greatest Love – A Prayer for Union
Things You Will Discover:
Strategies for Deeper Intimacy: There are many ways to create a deeper emotional connection in your relationship, through meditation, honest communication, and how to create an authentic, soulful connection.
Addresses Modern Relationships: Kingma doesn't shy away from relationship issues, including infidelity, divorce, and blended families.

Healing and Hope: Kingma's words offer healing and hope if you've experienced heartbreak or disillusionment in love.

What Unconditional Love Really Means: Find out what it means to love someone beyond their actions, words, and despite their flaws. It's about fostering a non-judgemental space where genuine connection thrives.

Getting The Courage To Face Change: Being in a relationship is about navigating the turbulent waters of life changes, waking up, and having the courage to embrace the evolution of your relationship rather than fearing it.
Healing Through Relationships: Kingma shares how relationships serve as a place of healing for past traumas and how the act of living and being loved can be restorative.
Inspiring Book Quotes:
Is It Your Real Self?
"Be sure it's your real self you're showing. Because it is your real self that needs to be loved."
Your Words Have Power:
"Language does have the power to change reality. Therefore, treat your words as the mighty instruments they are – to heal, to bring into being, to remove, as if by magic, the terrible violations of childhood, to nurture, to cherish, to bless, to forgive – to create from the whole cloth of your soul, true love."
It's About Letting Go:
"Holding on is believing that there's only a past; letting go is knowing that there's a future."
This Creates Love:
"Saying thank you creates love."
This Is A Gift:
"Life itself is a gift. It's a compliment just being born: to feel, breathe, think, play, dance, sing, work, and make love for this particular lifetime. Today, let's give thanks for life. For life itself. For simply being born!"
Are You Feeling Alive?
"Everything is of interest to a person who is truly alive, whether it's a challenge, a loving moment, a bucket of grief, or a glimpse of beauty."
This Is Essential:
"Continually swimming in an endless sea of sensation can at times be exhausting, regardless if it's beautifully terrible or terribly beautiful, and this is why your deep-rooted need for peace and self-care is essential to support your superb sensitivity."
Get Rid Of This Debris:
"At some level, we are all trying to heal emotionally because the less psychological debris we hold on to, the more spiritually available we become. To put it simply, the more we have done our emotional homework, the more able we are actually to love. This is a tiny opening to spiritual consciousness."
Relationships Are Here For Your Soul's Development:
"So it is that every person you meet, each soul who crosses your path and affects you wonderfully and terribly, briefly or for a lifetime, is here for that reason, and every relationship you engage in is but a small scene in a vast, ever-unfolding human panoply that is being endlessly enacted for the purpose of your soul's development."
These Are Your Gifts:
"As we go through this process, we will discover that our relationships can have different forms than we ever imagined, that they will serve different purposes, that they will serve different purposes, that they will require different offerings from us. They will also bring us new gifts."
This Takes You Away From Your Deepest Desire:
"Duty, responsibility, and social convention, as important as they are, often take us away from our deepest natural connection with one another – our heartfelt connection – and so, while trying to serve the whole, we can betray or abandon ourselves. Instead of searching our hearts, minds, and consciousness for the appropriate forms of our relationships, we let our marriages become watered-down versions of the values of society instead of vibrant emotional unions that nourish the people within them."
Who We Are Because Of This:
"We are able to see who we are because of who we stand beside; we become who we are because of who loves us. We become more beautiful or strong, more tender or magnificent. Relationships change us and shape us."
This Is Why We Are Here:
"Just as a child finally gets tired of crawling on hands and knees, so our personalities are longing to come into the larger awareness that we are spiritual beings whose one true vocation is love."
This Is Your Relationship Goal:
"The ultimate goal of all relationship experiences is to deliver us to this place of pure love, no judgment, no acts to grind, no need to whimper over or insist on being fulfilled. Just love. Pure love."
About the Author: – Daphne Rose Kingma
Daphne Rose Kingma is a beloved psychotherapist and relationship guide. She is also the author of a dozen best-selling books about love and relationships that have sold more than a million copies and been translated into sixteen languages and has been a frequent guest on The Oprah Winfrey Show. You can learn more about her work at https://daphnerosekingma.com/
Kingma is a best-selling author, beloved emotional healer, spiritual guide, relationship expert, keynote speaker, and workshop leader. She authored a dozen books about love and relationships, among them the best-sellers COMING APART: Why Relationships End and How to Live Through the Ending of Yours, The Future Of Love: The Power of the Soul in Intimate Relationships as well as the prize-winning (Books for a Better Life Award: Best Spiritual Book of 2010) guide for living through the crisis, The Ten Things To Do When Your Life Falls Apart.
Dubbed "The Love Doctor" by the San Francisco Chronicle, she has been a workshop leader at the Esalen Institute, Big Sur, California, for more than 18 years. She has done her signature emotional healing work with individuals, groups, and couples for more than three decades.
Where I Would Recommend Getting Your Copy:
The Future of Love: The Power of The Soul In Intimate Relationships by Daphne Rose Kingma
Links To Kingma's Other Books:
The Ten Things to Do When Your Life Falls Apart
When You Think You're Not Enough: The Four Life-changing Steps to Loving Yourself
Coming Apart: How to Heal Your Broken Heart
Heart & Soul: Living The Joy, Truth & Beauty of Your Intimate Relationships
True Love: How to Make Your Relationship Sweeter, Deeper, And More Passionate
Finding True Love: The 4 Essential Keys to Discovering the Love of Your Life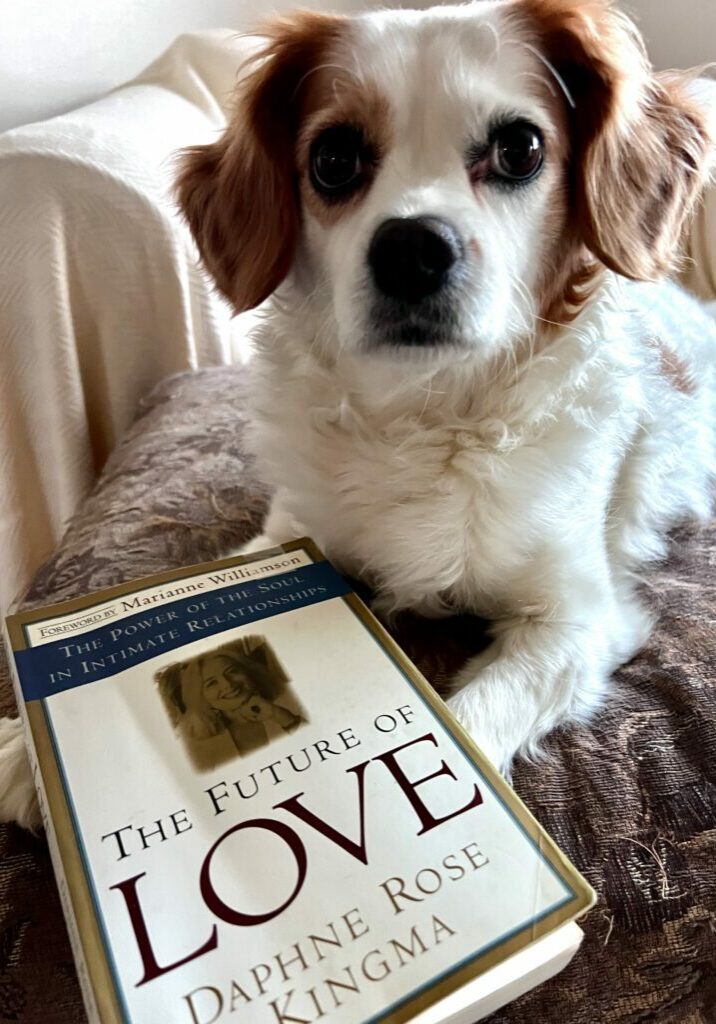 The Future of Love: The Power of The Soul In Intimate Relationships by Daphne Rose Kingma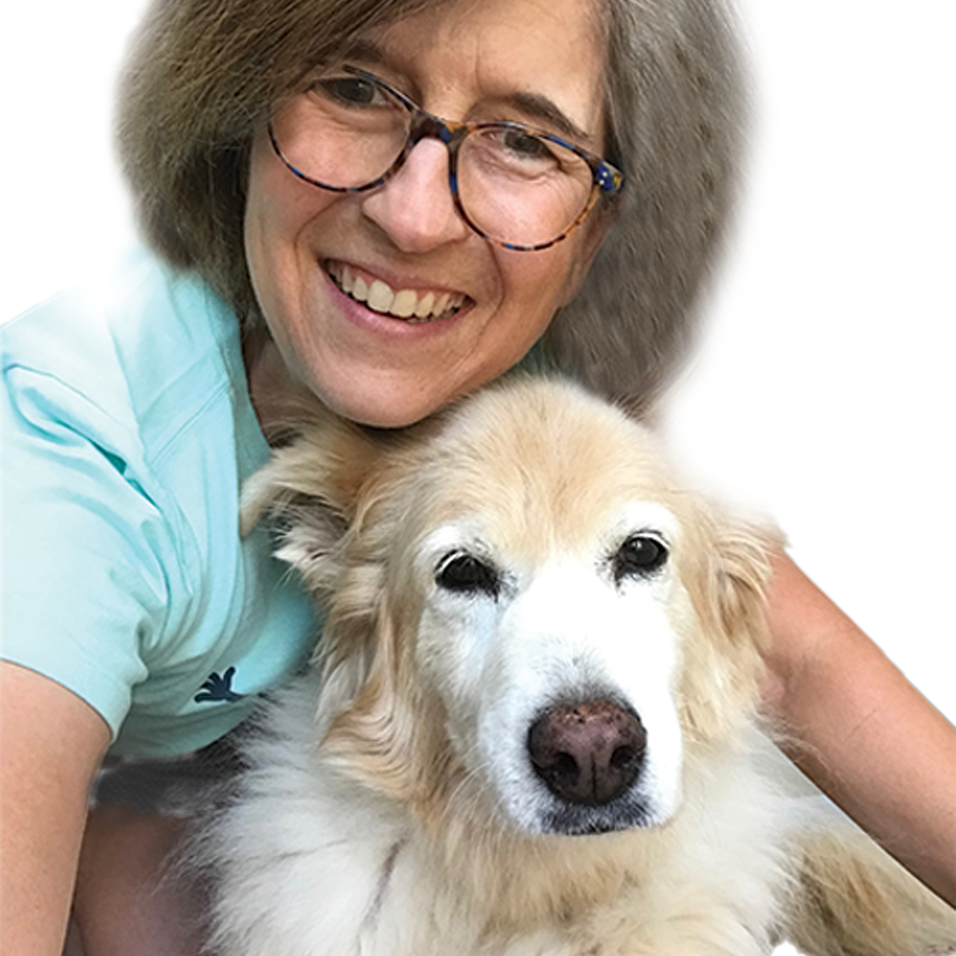 Hey there, I'm Shannon! Being a voracious reader and passionate about learning, I started this site in the hopes of sharing my thoughts and my love of inspiring nonfiction books that can help you. It's kind of like Buddha meets business. I truly hope you enjoy!