It's Time to Dream Big(ger)! by Bob Goff
Where are you in this journey we call life?
What is it that you truly want from it?
Do you have it yet? If yes, awesome. Was it what you dreamed it would be? If not, let's figure out why you don't have it, and let's get it!
It's time that you dream bigger!
I'm writing about "self-discovery," not "self-help." There is a difference. To be awake to your biggest, most amazing dreams and ambitions and your real purpose for being on this planet right now.
If you don't have it all figured out, that's why I'm writing this. 🙂 And if you think you do, congrats. Remember to always be true to yourself, humble, and reach out to a hand to help others along the journey. (No one likes a know it all!)
From my experience, I sometimes felt like I had it all figured out, and most times felt like I had no clue and kept putting one foot in front of the other.
When I was in corporate America, I foolishly thought I'd work in the same place until I retired. Well, that definitely didn't happen!
I was in the publishing industry in the late 80s-90s when they were swallowing each other up. I have bounced around and laid off so many times my head was spinning.
I had some amazing jobs and experiences I wouldn't change for the world. Like when I was Director of International Marketing at Simon & Schuster and got to travel around the world twice in both directions, visiting our offices in Australia, the UK, Amsterdam, and Singapore, and going to sales meetings in Bali, Cancun, and Rotterdam.
It was a gift, and I loved it on the one hand, and on the other, it kind of sucked the life out of me too. Yet, what an amazing learning experience that I wouldn't trade for the world!
The last job I had in corporate America before I left it for good (Or honestly, it left me – it said I was redundant.) was Director of Corporate Communications. This job defined me, and I loved every minute of it. I loved working closely with corporate and inside our Human Relations Department.
I did so much writing and connecting with our employees, doing live events, and on and on. And it was the position I was in when 911 hit, and my boss was on the tarmac at Laguardia waiting to take off. I had to step up to my role then to ensure our employees were safe.
Then when I was told it was time to go after three years, I did so gladly. Then my mentor (whom I'd met at Simon & Schuster and who left three years before) came to me and implored me to come work for him, and he'd help me start my own marketing business. So that's what I did.
My business started 16 years ago this month. To be totally honest, it's definitely NOT the same business I started. I've had my share of bumps along the road. I've had some pretty amazing clients and projects that I worked on. If you want to know more, you can check out this page.
So why am I telling you all of this?
Well, I recently read Dream Big by Bob Goff. The funny thing is, I had never heard of him before. I found him because I was reading Donald Miller's A Million Miles in A Thousand Years: How I learned to live a better story.
He had a really cool story about how he met Bob while he and his friends were on the water near Bob's house in this remote area of Canada. I was drawn to Bob after reading this story. He was living his life how I wanted to live…
So, of course, I searched for him, and the synchronicity was pretty amazing because he had just published this book – Dream Big.
What I discovered from Bob's book is that, of course, it was perfect timing for me to read it. This book, in my opinion, is about getting unstuck, working through your stuff, and focusing on your purpose here on this planet. Because we all know you're not here to make money, that's just a way to get things, eat, sleep, etc.
I believe, and he references this theme throughout the book – that to truly live your purpose, to dream big, that's when the magic happens. And why don't we allow ourselves to do this? Why do we criticize ourselves, judge ourselves and others, and just beat ourselves up about why we aren't where we think we're supposed to be in life?
There has to be another way! If you want to put your goals, ambitions, and dreams on the fast track, start by being brutally honest with yourself about where you are and where you want to go.
He has really good exercises and a framework at the end of the book. Here's something that will help you now:
Get a notebook, some paper, or something to write on. Then create a list of what you want. Dream big about what you want. And don't make it all about "the stuff." Yes, a bigger, better house can be on the list, a pool, a vacation to Tahiti, and maybe even meeting your favorite author or person who inspired you. It could also be volunteering at a shelter, losing 10 lbs, or reconciling with a family member.
It's YOUR list. Write at least 50 things (or more). This is your cornerstone now for what you want out of your life. And it's totally unique to you. You want to capture all the possibilities in your life. Then the next step is narrowing them down. Ask yourself, "What's kept me from pursuing my dreams?" Then name three people who could help you make some progress on some or more of your dreams. Can you approach them and ask for help?
This book aims to help you define your dreams, identify the obstacles that are stopping you, create your specific plan to reach them, and develop tools to help you achieve your plan.
Some Specifics and Quick Book Review to Entice You to Read it!
Quick Summary: Bob Goff is on a mission to help you recapture that version of your life that you dreamed about BEFORE your fear got in the way and started calling all the shots. It's one of the best books out there that will help you uncover the wild and exciting dream for your life that's hidden from yourself–and help you take the steps to achieve it finally.
WHO Ought to Read this Book: He mentions God and some bible passages in this book. So, if you're more spiritually inclined, you will really enjoy reading this book and his take on being divinely inspired. If you also feel stuck and your dreams have slipped through your fingers, or maybe you're not dreaming big enough, then definitely pick up a copy of this book!
Why Read this Book? It will take you on a life-proven journey to get back in touch with YOU and your dreams and help you turn them into reality. It will help you focus on your dreams, goals, mission, and vision for your life. He walks you through some inspiring passages to get you to look beyond the limitations of your mind. I loved his chapter on "The Number for the White House is (202) 456 – 1414. Seriously, it really is. This chapter alone was worth the book!
A Couple of Things You Will Discover: Bob's a terrific and inspiring storyteller. It's a good pick-me-up book. And it's also filled with inspiration and how to get out of your own way and think way bigger. That's what it did for me. I definitely wasn't thinking big enough and letting all my fears stop me from doing things.
Specifically, He Shows You How to:
• Discover and define your dreams clearly for yourself
• Identify the obstacles that are holding you back
• Come up with your specific plan for reaching goals
• Develop the tools that will help you act on your plan
Quotes (from the book) that Will Inspire You:
How You Will Go the Distance to Climb Mountains and More:
"Sherpas tell climbers what they don't need to take in order to make the summit."
You Are Who You Hang Out With:
"If you are serious about your dream, surround yourself with people who love you well."
Do You Really Know Yourself?
"Don't waste another moment without getting to know yourself. You're worth it."
Wake Up Your Dreams:
"Some of your ambitions are going to take the time or a little creativity to figure out. Don't quit on them. Wake up to new ways to get there, then do what it takes so you're ready when the time comes."
Finding More Purpose:
"If you want to find more purpose in your life, help others find the path forward with their ambitions."

Kick Those Fears to the Curb:
"Figure out your fears, kick them in the teeth, and get back to work. You're not a hostage anymore." (My personal favorite!)

Answering Your Prayers:
"If God (Or your Higher Power, or God of your understanding) answered every one of your prayers, would it change anybody's life except your own?"
About the Author: Bob Goff is the New York Times Best-Selling Author of Love Does, as well as an attorney who founded Love Does, a nonprofit human rights organization operating in Uganda, India, Nepal, Iraq, and Somalia. Bob is a sought-after speaker for leadership, church, and university events, inspiring current and future influencers to get to the "do" part of life. Choosing to live audaciously, Bob connects to audiences in a powerfully inspirational yet down-to-earth manner. Love Does have now been translated into ten languages!
Where I Would Recommend You Get Your Copy:
Amazon
Other Books Totally Worth Checking Out by Bob Goff:
Love Does: Discover a Secretly Incredible Life in an Ordinary World

Everybody, Always: Becoming Love in a World Full of Setbacks and Difficult People

Live in Grace, Walk in Love: A 365-Day Journey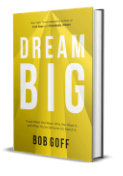 It's Time to Dream Big(ger)! by Bob Goff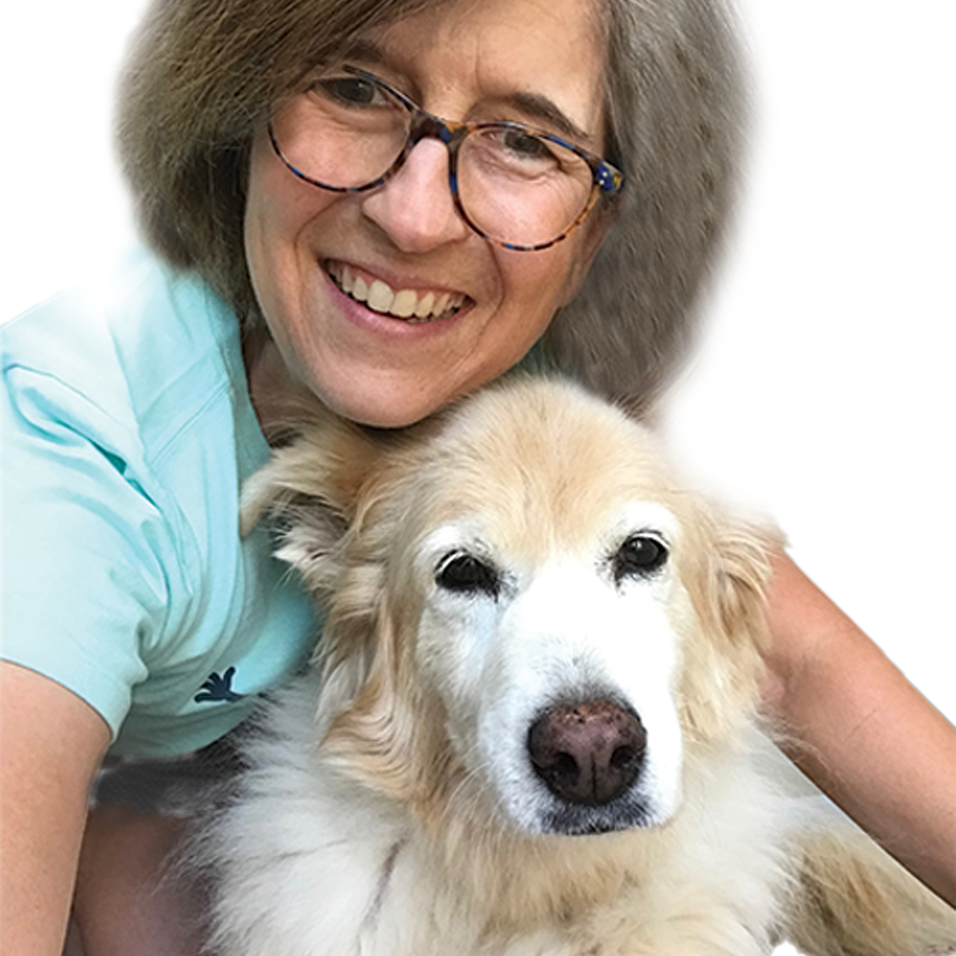 Hey there, I'm Shannon! Being a voracious reader and passionate about learning, I started this site in the hopes of sharing my thoughts and my love of inspiring nonfiction books that can help you. It's kind of like Buddha meets business. I truly hope you enjoy!