YOU Are the Guru! by Gabby Bernstein
While surfing through Audible, looking for a "good read" last week, I came across the "Audible Original" section. I don't usually peruse it too much because, in the past, none of the authors really piqued my interest. It was mostly filled with fiction or nonfiction biographies that were not really interesting to me.
Until I came across Gabrielle Bernstein's book – You Are the Guru: 6 Messages to Move You Through Difficult Times with Certainty and Faith. It was only a 3.5-hour listening session, which equated to three 5-mile walks for me. And I LOVED every minute of it!
A little peek into my business:
Gabby and I crossed paths four years ago when a good friend introduced us. And we almost worked together on one of her launches. The timing wasn't right to work together. Yet, I really did enjoy my conversation with her. I still have my notes on our call-in, my Evernote! She's the real deal when it comes to experts who live, breathe, and walk the talk in (and out of) their work.
It was interesting to read the reviews on Audible. The first couple were railing against her for bringing politics and racial injustice into the book. I actually thought it was incredibly brave to put herself out there. She even talks about how she handles those who troll and write negative comments on her social media. This was fascinating to me.
I imagine it's a huge fear these days to be on social media with so many followers and have to deal with those who just want to tear you down. The lesson is how NOT to take that personally. And also, go within to see why those comments bother you and what it's bringing up for you.
My spiritual teacher shared with me that whenever I have a negative reaction about something, it's because it connects with me somewhere on a deep level. That, in turn, is then the work. To discover what that is and then to make peace with it.
How this Book Helped Me:
This book helped me on several levels. I loved her inspiring stories and sharing about each of the six messages. Also, what I really enjoyed was the short meditations after each message.
The core takeaway for me was how hard it is for me not to judge my own thoughts and feelings. THIS is my work. In fact, I have created a post-it note and put it on my computer monitor that says, "Let go of judgment in how I FEEL!"
I recommend this book if you're struggling now and want an anchor or something to keep you focused, inspired, and present. It definitely goes on the list of good reads!
Some Specifics and Quick Review to Entice You to Read this Book!
Quick Summary: Gabby Bernstein shows you how to be your own guide, tapping into a deeply unifying awareness and empathy you may not realize you possess. This Audible Original will teach you how to guide yourself back to peace anytime. She shares with you six messages that are simple, reliable, spiritual solutions that will free you from fear and inner turmoil.
WHO Ought to Read this Book: If you are a student of meditation, or if you simply want some guidance that will help you release your fear and inner turmoil during any stressful time, then definitely get this book. This was a terrific pick me up, with short meditations and inspirational guidance.
Why is this Book a Good Read? Gabby reads this book on Audible, shares personal stories and encouragement, and is real and sometimes raw in her own journey of postpartum depression after her baby was born. If you want six inspiring messages and guidance to help you get through the day, inspire you to finish a project, or connect with your loved one, this book needs to be in your library. 🙂
A Couple of Things You Will Discover: Gabby shares her six messages that are simple, poignant, and will help you release your fears and frustrations. It's about going within and having a conversation with your higher power. It's about getting out of your head and talking to spirit.
Specifically, She Walks You Through the 6 Messages:
♦ See-through the lens of love
♦ Surrender to creative solutions
♦ Inspired action clears the path
♦ In stillness, we receive
♦ Compassion creates a connection
♦ You are the guru (all the answers you need are within you 🙂
Inspiring Quotes from the book:
Keeping It REALLY Simple:
"The simplicity of these Messages cuts through all the noise and gives us the confidence, clarity, and support we need to take action. Keeping it simple helps us establish new, positive ways of thinking and living."
This is How We Freeze and Get Stuck:
"The spiritual teachers Abraham-Hicks say a belief is just a thought we keep thinking. The thoughts we have on loop generate either positive or negative energy. As we repeat the thoughts, that energy gains momentum, and if it's negative, we can become overwhelmed with fear and uncertainty — and then we freeze."
When You Follow These Messages:
"When you … choose to live by them, you will open up to your own spiritual connection, allowing your inner wisdom to come forward anytime you need it."
Feeling Stressed or Uneasy:
"Anytime you feel stressed, uneasy, or unsure of what to do, you can repeat one of the Messages and come back to a place of calm, ease, and certainty. They'll give you clear direction while strengthening your sense of purpose."
These Messages Build On Each Other:
"Each Message builds upon the next, offering you a path toward inner peace and self-assurance. Let these Messages soothe you, support you, and inspire you. Listen now as I say each Message out loud to you and give you a sense of what you can expect."

You Are The Guru (Message #6):
"The final message inspires you to learn to rely on your own inner wisdom and strength. The greatest sense of certainty and inner peace doesn't come from wholly depending on other people's advice, opinions, and teachings — it comes from knowing that you are the guru." (My personal favorite!)

About the Author: Gabrielle Bernstein is the #1 New York Times best-selling author of The Universe Has Your Back and has written seven additional bestsellers, including her most recent bestseller, Super Attractor. She was featured on Oprah's SuperSoul Sunday as a "next-generation thought leader." The Oprah Winfrey Network chose Gabby to be part of the "SuperSoul 100," a dynamic group of 100 trailblazers whose vision and life's work bring a higher consciousness level to the world.
Where I Would Recommend You Get Your Copy of this Book:
At this time, you can only get her book if you have an Audible account. I would highly recommend getting a 30-day free trial. I did, and now I'm hooked. They give you so many free books. It's definitely worth it! Plus, if you have an Amazon Prime account, you can link them!
Check Out Gabby's Blog for more information about this book:
Other Books Totally Worth Checking Out by Gabby Bernstein:
The Universe Has Your Back: Transform Fear to Faith
Super Attractor: Methods for Manifesting a Life Beyond Your Wildest Dreams
Spirit Junkie: A Radical Road to Self-Love and Miracles
Another book that goes into more detail about those negative thoughts in your head – Check out Michael Singer's The Untethered Soul Review!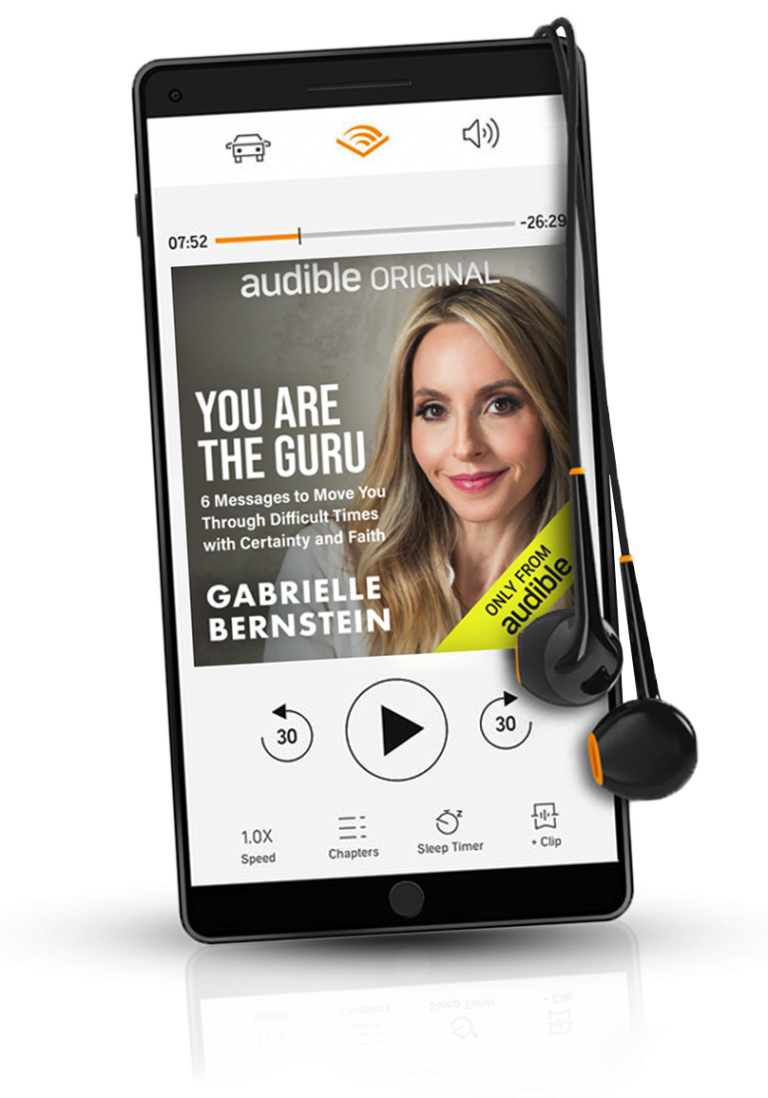 YOU Are the Guru! by Gabby Bernstein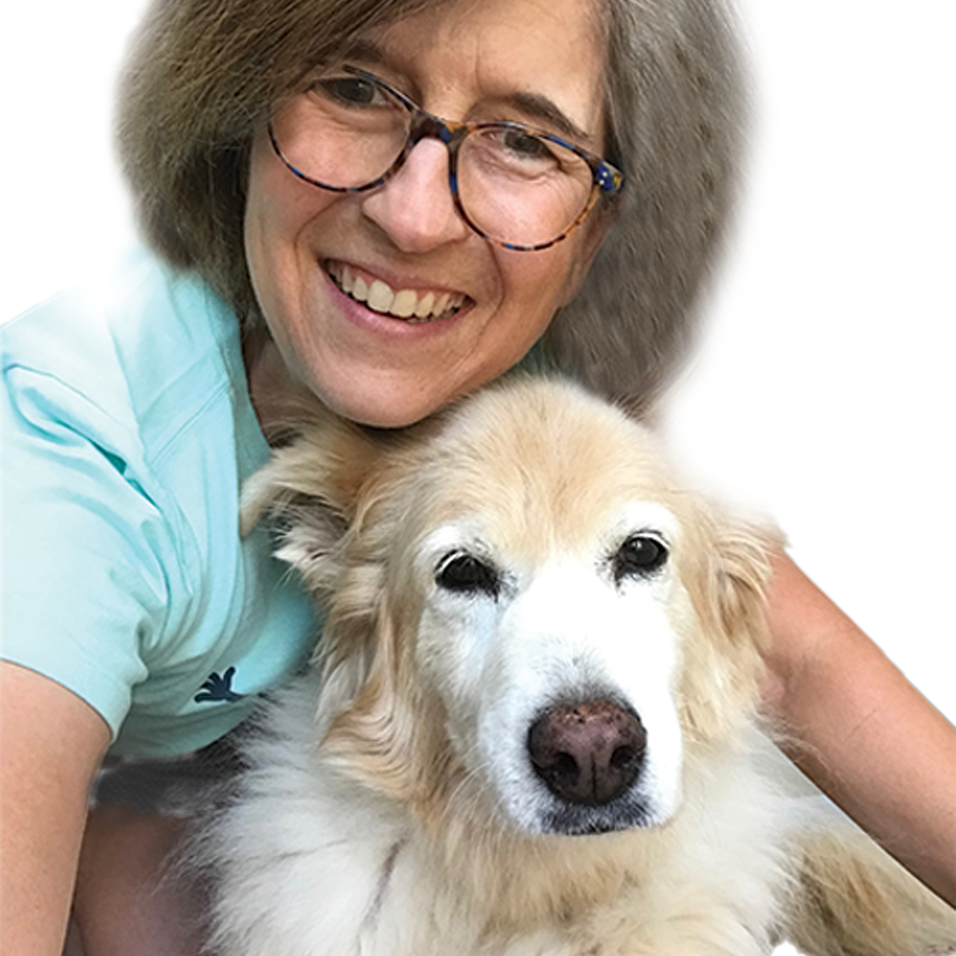 Hey there, I'm Shannon! Being a voracious reader and passionate about learning, I started this site in the hopes of sharing my thoughts and my love of inspiring nonfiction books that can help you. It's kind of like Buddha meets business. I truly hope you enjoy!