The New Psycho-Cybernetics by Dr. Maxwell Maltz and Dan Kennedy
Who's driving "your car?!"
How are you holding up during this bizarre COVID-19 time?
How's your business?
Are you happy about where your business is right now?
Do you need to hit the reset button on your business?
How's your mindset?
These are all the questions I have been asking myself these past bizarre months. Especially today, living in Northern CA, a fire just broke out in my town southwest of where I live. And we just finished creating our evacuation list. You know, the list where you need to figure out everything we need to pack up and bring with us if we ever have to evacuate.
Ummmm, so I've never dealt with this scenario before. Give me a hurricane, snowmageddon, or tornado any day. Fire? No way! So do you evacuate with the essentials, like your house will be there when you return? Or pack up essentials as you will come back to a pile of dirt?
Since the outbreak of COVID-19 and all these terrible fires in CA, I've been working with a mindset mentor who's helped me tremendously.
So I thought I'd share an insight that might help you…
I am working with a coach who gave me this scenario of my mindset. She basically asked me who was driving my car. Hmmmm….
It was a deeper meaning.
Let's say I had several mindsets:
The one that…
is excited or motivated about work
sometimes doesn't want to get out of bed
blames others
wants to change some things in the business
is frustrated about this crazy virus
And on and on
These mindsets were all passengers in my car. So looking at all these mindsets – who's driving my car today?
The lesson is that I need to be careful about who I'm letting drive the car of my mind today.
Remember, your thoughts become things, so now is the definite time to be totally aware of your thoughts.
Pick the good ones.
If you need help, meditating is the best way to start noticing and being aware of your thoughts. Or spend about 10 minutes a day with your eyes closed and sit with yourself, notice any thoughts that pop up, and don't engage with them. Be the observer, and just notice them.
Once you start doing that, you will start to notice your thoughts more, then you will start to gain more control over what you think and pay attention to WHO is driving your car.
Learn to live in the present moment.
If you want to discover more about how you can be in control of your thoughts and turn on your mental prosperity….
Check out this book: The New Psycho-Cybernetics: A Mind Technology for Living Your Life Without Limits, by Dr. Maxwell Maltz & Dan Kennedy.
This book gives you the EXACT steps to use psycho-cybernetics principles in your life. And when you get this on Audible, you can download the really cool PDF cheat sheets that help you implement these principles much faster in your life.
If you want to discover more about The New Psycho-Cybernetics, and how it can help you in your life and your business, then read on…
Dr. Maltz invented this simple, step-by-step program that helps you change your attitude about life and how to become more empowered and have a more positive outlook on life.
I like this version of the book because Dan Kennedy, a long-time student, and colleague of Dr. Maltz, created this to be a more practical and useful version of his other book – The New Psycho-Cybernetics, which I have in physical form. This version of Audible is a shorter, more practical, step-by-step version of his original book.
His original book originally came out in 1960. Dr. Maltz was a plastic surgeon. He created this book because he has so many of his patients who wanted to change their looks; after surgery, they were still miserable.
He realized that after the surgery, they also needed to change their mindset and outlook on life simply. It was an emotional and psychological scar, not just a physical one.
This audiobook differs from his physical book on Amazon – The New Psycho-Cybernetics. The difference is that the physical version has many more stories and examples and some terrific stories of how Dr. Maltz came up with these principles many years ago.
This audiobook gives you more of the HOW to do it in a more concise way than the full book on Amazon.
If you're in business, and want to be more productive, focused, present, and have a healthier mindset, I'd highly recommend this book!
Some Specifics and Quick Book Review to Entice You to Read it!
Quick Summary: If you're struggling to reach your goals, maybe overcome obstacles in your life, or maybe you worry too much, then this would be a terrific book to read. This book will allow you to achieve your goals faster, easier, and with less stress and worry than you ever thought possible.
WHO Ought to Read this Book: If you are a business owner or someone who is or wants to be a student of the mind, this book is definitely for you. I loved this book because it helped me pay attention to my own thoughts, self-doubts, and fears. I loved the self-evaluation tools that will allow me to be healthier and happier. I used to worry ALL the time. This book helped me pay attention to my fears and helped me overcome them.
Why is this Book a Good Read (Or listen to)? Dan Kennedy reads this book on the audible version. I liked it because it's a more practical version than the full book. This audio distills the essence of the "how-to" use of these tools. Plus, with the audiobook, you get a PDF that walks you through the process. I'd get it to access the PDF.
A Couple of Things You Will Discover:
This audiobook will help you:
Heal Your Self Image, which is critical, in my opinion
Deprogram yourself from self-doubt, emotional scars, and negativity.
Reprogram yourself for success.
Overcome resistance to change.
Use a variety of techniques to eliminate stress and anxiety from your life virtually.
Unleash your creative imagination power (This is cool and the exact thing successful athletes use to create tremendous success.)
Develop unshakeable self-confidence
Go from goal-setting to goal-getting
Quotes (from the book) that Will Inspire You:
Present Moment Awareness:
"Taking no anxious thought for tomorrow by giving all your attention to the present moment."
Know the Truth About Yourself:
"Our aim is to find the "real self" and to bring our mental images of ourselves more in line with "the objects they represent."
Using Creative Visioning (or mental picturing):
"Use mental-picturing your desired end result, and it literally forces you to use "positive thinking."
How You Act:
"You act and feel, not according to what things are really like, but according to your mind's image of what they are like. You have certain mental images of yourself, your world, and the people around you, and you behave as though these images were the truth, the reality, rather than the things they represent… You act according to what you imagine to be true about yourself and your environment."
Your Nervous System Can't tell:
"Your nervous system cannot tell the difference between an imagined experience and a "real" experience. In either case, it reacts automatically to information which you give to it from your fore-brain. Your nervous system reacts appropriately to what "you," think or imagine to be true.

Anyone Can Use Creative Imagination:
"It's not something reserved for the poets, the philosophers, the inventors. IT enters into our every act. For imagination sets the goal "picture," which our automatic mechanism works on. We act, or fail to act, not because of "will," as is so commonly believed, but because of imagination."
About the Author Dr. Maxwell Maltz:
The late Dr. Maxwell Maltz was a prolific author, lecturer, and Professor of Plastic Surgery at Universities in Nicaragua and El Salvador. Dan S. Kennedy is a marketing consultant, popular professional speaker, and author of nine books. He is the CEO of the Psycho-Cybernetics Foundation and author of The New Psycho-Cybernetics audio program.
Where I Would Recommend You Get Your Copy of this Book:
The New Psychocybernetics: A Mind Technology for Living Your Life Without Limits
Other Like-Minded Books I'd Recommend:
The New Psycho-Cybernetics by Dr. Maxwell Maltz & Dan Kennedy
Psycho-Cybernetics: Updated and Expanded by Dr. Maxwell Maltz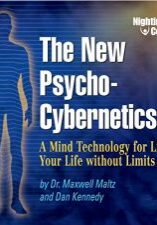 The New Psycho-Cybernetics by Dr. Maxwell Maltz and Dan Kennedy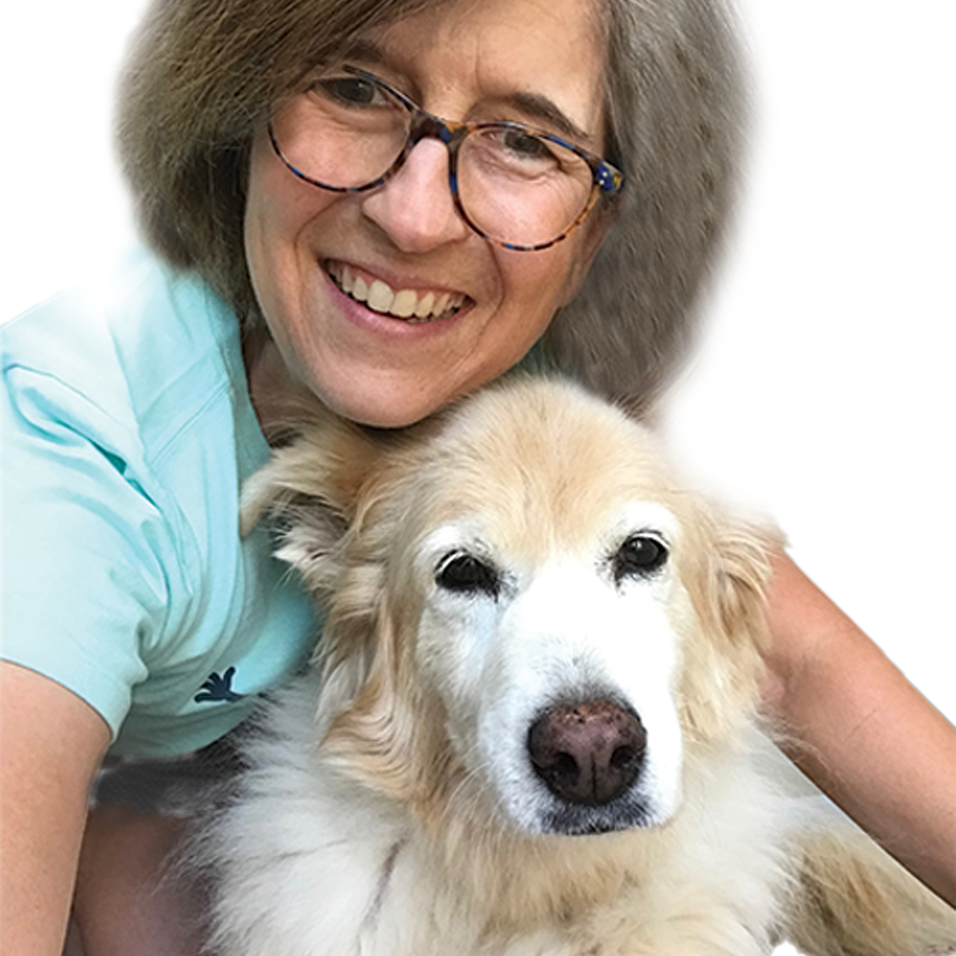 Hey there, I'm Shannon! Being a voracious reader and passionate about learning, I started this site in the hopes of sharing my thoughts and my love of inspiring nonfiction books that can help you. It's kind of like Buddha meets business. I truly hope you enjoy!