A Still, Small Voice by Echo Bodine
Reading this book was almost like magic was happening every day. My intuition was on fire. I was listening to my "still small voice," and it was talking a lot. I think that coupled with me being on week 8 of The Artist's Way (By Julia Cameron) morning pages, it all certainly spurned by right-brain onwards.
Interestingly, I bought A Still, Small Voice by Echo Bodine, after my niece's insistence, an artist and art teacher. I've been helping her with marketing her art for a few months now.
She told me a story about how she found this book in a bookstore when it almost literally flew off the shelf at her. I mean, that's gotta be kind of cool, right?!
This book is The Still, Small Voice by Echo Bodine. After I read it, I had this huge "aha" moment. I had read other books on intuition and had many teachers explain it and help me develop it. Yet, for some reason, I am more open to it now. Maybe age, experience, doing more meditation work, or a combination.
This book blew the doors off for me to access my intuition.
One of the things that hit home is how our minds are wired to solve problems, and they're also wired to help keep us safe, warm, and comfortable. This can be why it's hard to make changes, and shake things up, especially in this year of COVID-19 and the unknown.
The mind also sees things from a limited three-dimensional viewpoint. And intuition (or inner guidance) is based on higher inspiration, guidance, and divine wisdom from the Universal Mind.
Intuition can be found more rooted in the body, in your gut. Plus, your mind is always thinking, working, fixing, talking, or even yelling at you.
How do you distinguish between who's talking to you – your mind or your intuition (inner guidance)?
This was one of the big concepts that just made it really clear for me:
When you try to access your intuition, your mind will give you an emotional response – If your voice tells you to quit your job because of your crazy boss or it tries to rationalize a decision and does so using fear and tells you not to do it. Watch out for feelings of guilt, shame, fear, and anger. These all masquerade as intuition.
Your mind (or your intellect) gives you reason, logic, common sense, or practicality about how to solve a problem. This is NOT your intuition.
If there's an emotional attachment to that inner voice, then it's your mind/intellect speaking, not your still small voice.
When your intuition's inner voice speaks, it's always a calming voice without any emotion, no matter what it wants to say.
The still small voice of my intuition speaks to me in almost whispers and short bursts of guidance.
Your intuition usually is rooted in your body when it speaks. You can feel it in the core area of your stomach or the solar plexus.
And you will get a feeling, an inner knowing when you ask it a question. So pay attention to the answer, and it will always feel like the right thing to do.
The best way I have found to use my intuition these past few months is to guide me on where to take my business. I feel like my business is changing and growing more intuitively and mindfully.
So I go to my intuition for guidance. Then I give that guidance to my brilliant, creative mind for support and implementation.
The most critical factor in getting in touch with my intuition (inner guidance) has been having a regular meditation practice. That practice then helps keep me keenly aware of my mind and thoughts.
I also have a little moleskin notebook that I use to keep track of my intuitions and ideas.
The last thing I wanted to share was an experience that made me step back and go, "whoa," I feel so connected to my intuition and the Universe.
In the book, she talks about finding dimes everywhere. Well, that was a bit freaky because that used to happen to me ALL the time. I still find money all the time while I walk the dogs.
Last week, I had a connected morning where I was in the flow and out walking the dogs with my spouse. I was thinking about all the writing I was doing. I was also thinking about my new book blog and how I love all the feedback and helping folks.
Then I asked my inner guidance this question – Is this something that I ought to continue to do more of – my writing? Then a small voice said," look down to your right." So I did, and staring at me on the ground was not one, but TWO DIMES! You just can't make this stuff up.
I would highly encourage you to experiment with getting in touch with your intuition or inner guidance. Access to this will help guide your life in many areas: work, relationships, purchases, and more.
Some Inspiration and Quick Book Review to Entice You to Get and Read it!
Quick Summary: If you've ever wanted to know more about HOW to access your intuition, that little, small voice within, then you have to read this book. She gives you some terrific stories and great "how-to" exercises to help you access your intuition.
WHO Ought to Read this Book: Anyone who's intrigued and interested in learning more about their own intuition, especially if you've already read other books on this subject. This book will help you go within to use your intuition to live the life you were born to live, even if you've never read a book on intuition. If you're the slightest bit curious, pick it up, you will love this book. Also, Echo Bodine is a Psychic, so if this turns you off or freaks you out, it might not be the book for you. However, this book is a practical guide to help you access your own inner guidance.
Why Read this Book? It walks you through specific steps to access your intuition. Plus, she gives you some terrific examples of people in the book and how they accessed their own intuition. Plus, she really makes this easy and simple. The book is also a quick read. It's 136 pages. You could knock it out as I did in one sitting.
A Couple of Things You Will Discover: Echo talks about her own Psychic ability and does a terrific explanation of the three different kinds of psychics that I never realized the difference. She gives the definition and examples of Clairvoyance, Clairaudience, and Clairsentience,
Quotes (from the book) that Will Inspire You:
Your Soul's Plan:
"Your soul came here for some very specific reasons, and your inner voice knows what your soul plan is. Let your higher power work with you and through you to help fulfill what you came here to do."
The One True Voice Within:
"It took a lot of discipline to detach from the fear and anger in the voices all around me and to listen to the one true voice within. but practicing that kind of detachment has turned out to be one of the most valuable learning experiences I've ever had as a healer."
Echo's Goal for You:
"My goal is to give you an alternative- a way to discover (or rediscover) and stay true to who you are and to remain conscious of how your contribution can impact the world."
The Arch Enemies of Money & Spirituality:
"…about the green stuff that makes it difficult for many of us is the belief that money and spirituality are arch enemies. So many people believe that to walk a true spiritual path, they must be paupers, thereby proving that their allegiance is to God. That belief couldn't be further from the truth…"
Your Inner Guidance:
"…that's no reason not to do what your inner guidance tells you to do. You're here to fulfill your purpose for being here. This is about your journey, your soul's development, and your relationship with your creator."
Keep Reminding Yourself:
"Just keep reminding yourself that you're here this lifetime to advance your soul's growth and development, and learning to listen to and live by your intuition is by far the greater way to do this."
About the Author – Echo Bodine:
Echo Bodine is the author of more than ten books, including What Happens When We Die. She was born with psychic abilities and the gift of healing, which includes clairvoyance (seeing), clairaudience (hearing), clairsentience (sensing), and clairgustance (smell). A long-time teacher of psychic development and spiritual healing, she has appeared on numerous national television shows, including NBC's Today Show and A&E's Encounters. She hosted her own cable TV show, New Age Perspectives. Echo is the director of The Center for Spiritual Development, where she teaches classes on spiritual development, living by intuition, ghost busting, and laying-on hands healing classes.
Where I Would Recommend You Get Your Copy:
A Still, Small Voice by Echo Bodine
Other Books Worth Checking Out by Echo Bodine:
The Gift: Understand and Develop Your Psychic Abilities
Echoes of the Soul: The Soul's Journey Beyond the Light – Through Life, Death, and Life After Death
What Happens When We Die: A Psychic's Exploration of Death, Heaven, and the Soul's Journey After Death
My Big Book of Healing: Restore Your Body, Renew Your Mind, and Heal Your Soul
Other Books I'd Recommend On Intuition:
The Magic Path of Intuition by Florence Scovel Shinn
Creative Visualization by Shakti Gawain
Developing Intuition: Practical Guidance For Daily Life by Shakti Gawain
Trust Your Vibes: Secret Tools for Six-Sensory Living by Sonia Choquette
Practical Intuition: How to Harness the Power of Your Instinct and Make It Work For You by Laura Day
Becoming Supernatural: How Common People Are Doing the Uncommon by Joe Dispenza
Your Sixth Sense: Unlocking The Power of Your Intuition by Belleruth Naparstek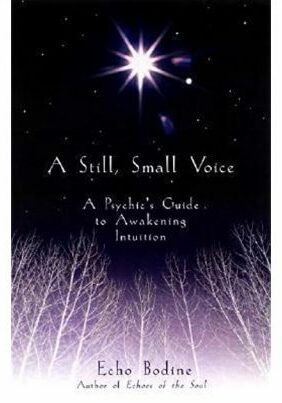 A Still, Small Voice by Echo Bodine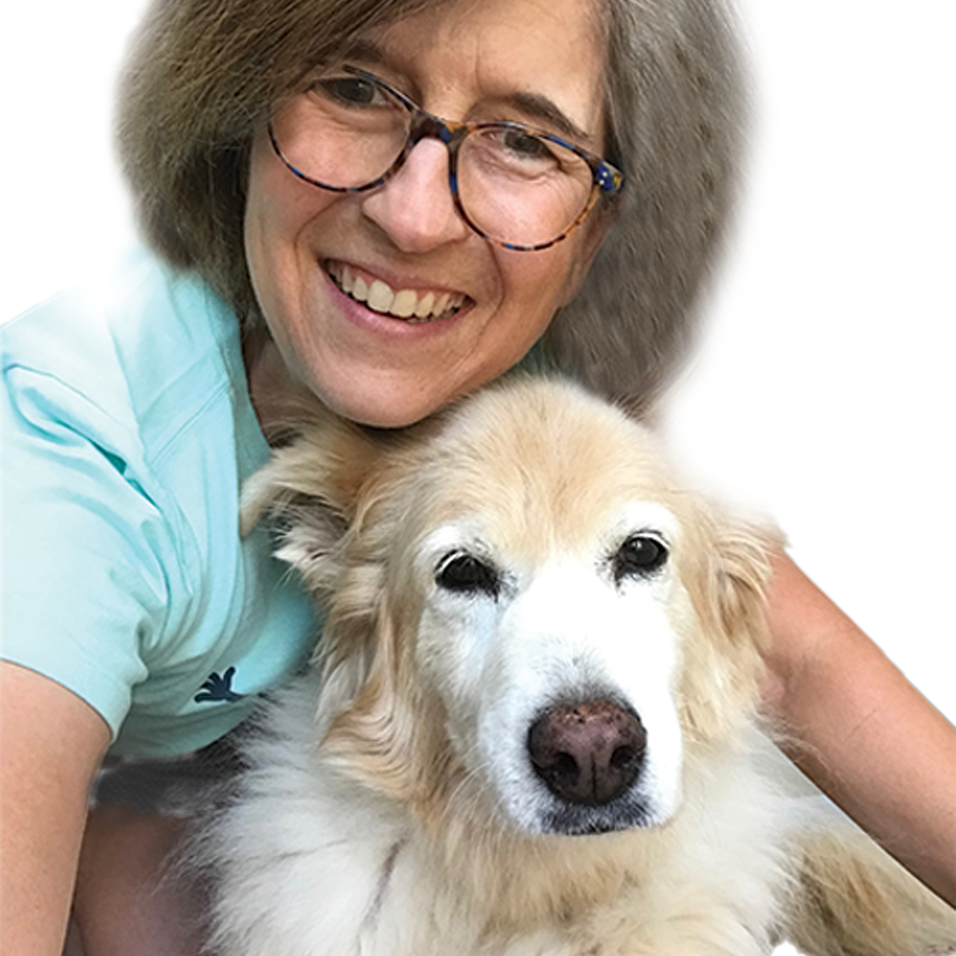 Hey there, I'm Shannon! Being a voracious reader and passionate about learning, I started this site in the hopes of sharing my thoughts and my love of inspiring nonfiction books that can help you. It's kind of like Buddha meets business. I truly hope you enjoy!