A Return to Love by Marianne Williamson
This book by Marianne Williamson opened me up to love and relationships when I was at the deepest and darkest place of my relationship.
When I read it, I had ended my marriage of 14 years and was single again. At that time, I was reading many personal development and relationships books, trying to make sense of this loss. I was also trying my darndest to heal.
I was determined to learn from my mistakes. It was about figuring out how to be a better partner and love and explore my wounds so I could begin to heal.
This book landed in my sphere of awareness through my amazing coach I was working with at the time. She knew Marianne Williamson, recommended her audio tapes, and even sent me a few. (This gives you an idea of how long ago this was!) It was this book, above all others, that she thought could help me during this time of grief.
I latched onto this book, and it became a beacon of light, hope, and understanding for me during that time. How do you process, let alone grieve, a 14-year relationship? Well, you do it one day at a time, with a lot of help from my support team (a therapist, my coach, and three dedicated friends.)
At the time, I didn't realize that the book was about reflections on the principles of The Course In Miracles (TCIM) I bought when I attended a healing workshop at Kripalu in Lenox, MA.
I had stopped that big blue book and started it many times. It's just so big and so deep and profound. When I found Marianne's book and started reading it, it got to the heart of the course – You basically have one choice in your life about how you want to be – you can choose love or fear, that's it. There are so many things that I love about this book.
She spends a good bit of time writing about love and relationships. That we are basically in relationships to help each other heal our childhood and adulthood wounds. The more compassion we can have and be with that special person, the better we can help each other heal. That's something I've carried with me throughout all my relationships and has stuck with me.
Then the icing on the cake for me during that time was attending one of Marianne's workshops at The Omega Institute in Rhinebeck, NY, again, at the recommendation of my amazing coach. That workshop changed me in ways that I can't describe. I was struggling at the time with my sexuality. And after one of the evening sessions, we had the option to meditate or pray. I asked her for guidance. And she sat with me and meditated and prayed with me.
It was the most healing few moments I had ever experienced. Our hands were intertwined, our eyes were closed, and she prayed softly with me for guidance. Her wisdom of my struggle was beyond this physical plane. I felt totally heard and at peace. It was then that I realized I was here as a spiritual being, living a human experience.
It didn't matter what gender I was attracted to. I didn't have to adhere to any labels or prejudice from others. I was free to be who I was on this planet and didn't have to let what anyone else thinks to stop me from my path.
A Summary to Inspire You To Read this Book!
Quick Summary: This book, at its core, is about finding inner peace by choosing love over fear. And Williamson does this by reflecting on The Course In Miracles. You don't have to know anything about it to read this book. You will discover how to stop living in fear and start embracing love, find your mission, and look to your higher power to guide you. It's not based on any religion. It's about how to find love and happiness, which is your true mission on this planet, and releasing fear.
WHO Ought to Read this Book: If you are suffering from a loss, fear, or whatever pain you're in, Williamson will show you how love is a potent force and is the key to finding your inner peace and creating a more fulfilling life. Also, if you've heard or read The Course In Miracles, pick up a copy and read it. It will help solidify its teaching. Be aware that at the core of this book, Williamson talks about having a relationship with God, your Higher Power, or whatever name you choose that works for you. It is NOT about any specific religion or religious teachings.
Why Read this Book? If you want to experience more satisfaction, happiness, and fulfillment in your life, then you need to let love in. It's about embracing love, letting it shine, and letting go of fear. And if you want to focus on your inner spirituality and let go of things you can't control, it will create a powerful life experience for you.
A Couple of Things You Will Discover: You have been raised in a culture based on fear and competition. Fear is a vicious cycle and begets more fear. When you embrace love, you end up breaking that cycle. When it comes to relationships – Look at others through the eyes of your Higher Power – see the best in them. All of us are bound in love spiritually. You are a spiritual being, living a human, physical experience that stops us from realizing that we are all connected in the collective unconscious.

Know that your higher power is always there to support you, and you're not ever alone. When you're hurt or angry, let go and work through your pain, anger, and hatred. Following your ego may lead to material success, yet it rarely leads to your happiness.
INSPIRING BOOK QUOTES:
Relationships in Love:
"We love purely when we release other people to be who they are. The ego seeks intimacy through control and guilt. The Holy Spirit seeks intimacy through acceptance and release. In the holy relationship, we don't seek to change someone, but rather to see how beautiful they already are."
Safe to Be Yourself:
"The holy relationship is a context where we feel safe enough to be ourselves, knowing that our darkness will not be judged but forgiven. In this way, we are healed and freed to move on into the light of our true being. We are motivated to grow."
You Don't Need Someone Else to Fulfill Your Needs:
"My real need, of course, was to realize I didn't need a man to fill what only felt like these insatiable emotional needs. The needs themselves were not real but merely a reflection of the fact that I thought of myself as less than perfect. Salvation would only come through my relinquishing the thought that I wasn't good enough."
Fulfilling The Purpose In Any Relationship:
"Letting go of the old form of the relationship becomes a lesson in pure love much deeper than any that would have been learned had the couple stayed together… I have sometimes felt like I was falling in love with the person more deeply than I had before…. simply because it takes all the love we're capable of to let a person go."
Why You Came Here On This Planet:
"Knowing who you are and why you came here — that you are a child of God and that you came here to heal and be healed — is more important than knowing what you want to do."
Releasing Judgement:
"There is a feeling of inner peace that comes from the total relinquishment of judgment. We don't feel the need to change others, and we don't feel the need to be different from who we are. We can see. for whatever reason. the total beauty of another person, and we feel that they can see the beauty in us as well."
Miracle-Minded Perspective:
"I continue to choose people who can't commit is not a miracle-minded perception. A more enlightened question might be, "How committable am I really? How prepared am I in the deepest recesses of my being to give and receive love in an intimate, committed way?"
The Ultimate Miracle In Relationships:
"We hold ourselves separate from people and wait for them to earn our love. But people deserve our love because of what God created them to be. As long as we're waiting for them to be anything better, we will constantly be disappointed. When we choose to join with them through approval and unconditional love, the miracles kick in for both parties. This is the primary key, the ultimate miracle, in relationships."
About the Author – Marianne Williamson:
Marianne Williamson is a best-selling author, political activist, and spiritual thought leader. Marianne has been a leader in spiritual and religiously progressive circles for over three decades. She is the author of 14 books, four of which have been #1 New York Times bestsellers. A quote from the mega-bestseller A Return to Love, "Our deepest fear is not that we are inadequate. Our deepest fear is that we are powerful beyond measure…" is considered an anthem for a contemporary generation of seekers.
Williamson founded Project Angel Food, a non-profit that has delivered more than 14 million meals to ill and dying homebound patients since 1989. The group was created to help people suffering from the ravages of HIV/AIDS. She ran for the Democratic nomination for president in 2020.
Where I Would Recommend Getting Your Copy:
Return to Love: Reflections On the Principles of The Course In Miracles by Marianne Williamson –
If you're interested in this book, I'd highly recommend her other books:
 The Law of Divine Compensation by Marianne Williamson
 Enchanted Love: The Mystical Power Of Intimate Relationships by Marianne Williamson
A Woman's Worth by Marianne Williamson
Illuminata by Marianne Williamson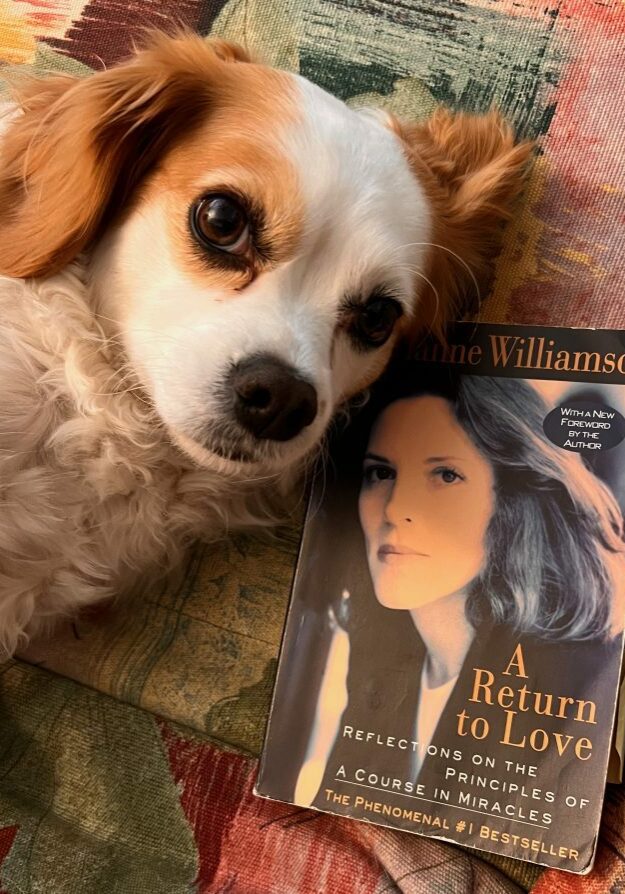 A Return to Love by Marianne Williamson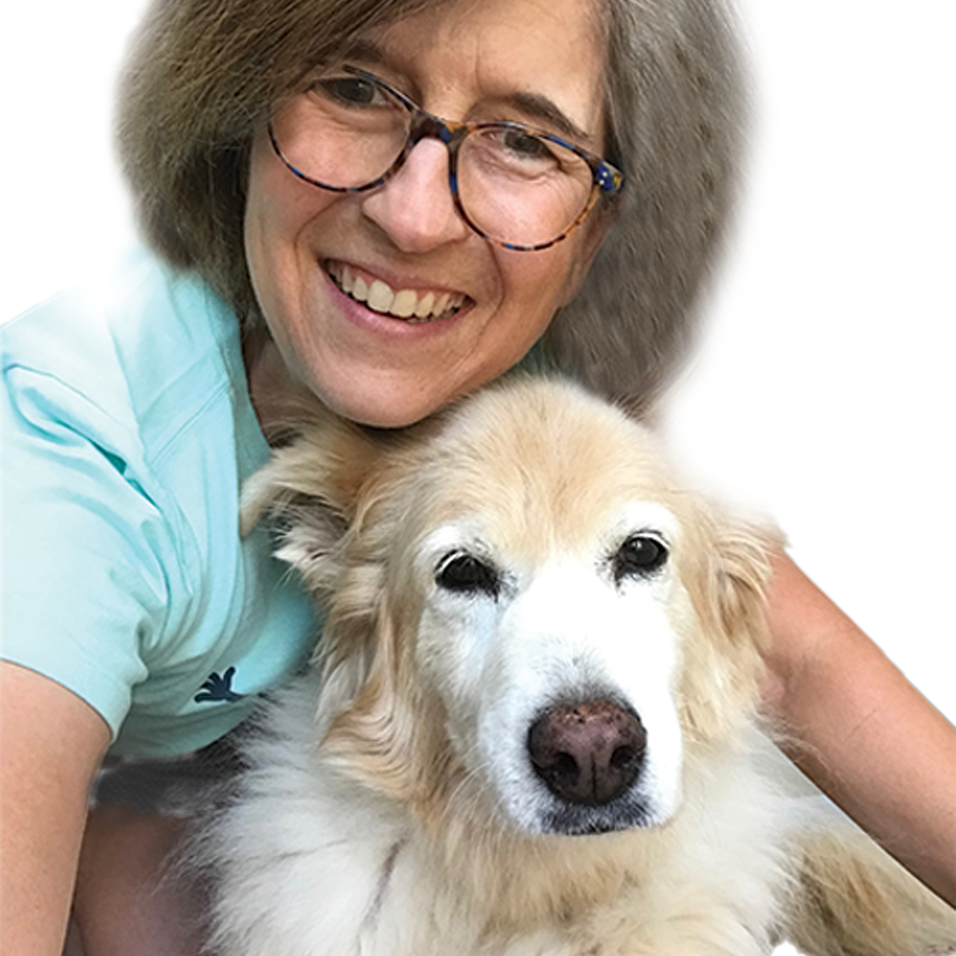 Hey there, I'm Shannon! Being a voracious reader and passionate about learning, I started this site in the hopes of sharing my thoughts and my love of inspiring nonfiction books that can help you. It's kind of like Buddha meets business. I truly hope you enjoy!