Living Untethered: Beyond the Human Predicament by Michael Singer
If you've read Michael Singer's previous best-selling book – The Untethered Soul, then you will love his next book. It will take you into the further discovery of "who you are in there" inside your body. When you look at yourself in the mirror – "who's" doing the noticing, the looking? You are looking out through your eyes and have this conscious awareness.
He explains it – "You are the conscious awareness within that is looking at all of this…" outside of you. His point is that you're not your body. You are the one that notices it. Then the question is, "Are you willing to let go of who you thought you were? Because who you thought you were is not who you are… You are the subject; all the rest are objects of consciousness."
You are not your physical body. You are much bigger than that.
Whoa… that's some pretty heady stuff right there.
Knowing WHO you are is critical to your spiritual growth.
Singer takes you on an inner journey beyond the human form in this book. His unique writing style makes you feel like he's talking right to you in your kitchen over a cup of coffee.
He walks you through how you are more than just this physical body. You are a spiritual being living inside this human form.
The goal is to stop identifying with your physical body and everything in this physical world to the point where you forget why you came here in the first place.
He walks you through many ideas to help you overcome that nagging, horrible negative talk that I find often comes to me when I least expect it – when I'm feeling H.A.L.T. S.- Hungry, Angry, Lonely, Tired, or Sad.
The best thing that you can do is first be aware of that inner voice. Then, the next step is to stop listening to that inner voice that just tries to derail you and make you miserable.
You can decide what you focus on and think about. If your mind tries to get you to think about something that's not helpful, you can choose not to think about it. You can choose your thoughts – so pick the good ones. Interested in discovering more on this topic? Get the book and also check out my blog, which will give you some more insights too.
A Summary to Inspire You To Read This Book!
Quick Summary: You want to feel more joy, love, and happiness and access a deeper meaning to why you're here on this planet. What happens is we end up looking in all the wrong places, getting stuck in old patterns, and eventually looking to everything and everyone outside of ourselves for satisfaction. We focus on buying more stuff and spending more money to "feel" better. And the opposite is happening. You keep getting more miserable, AND now you have all this "stuff." Singer takes you on a journey inside of yourself. He takes you lovingly by the hand and walks you through how to start looking inside yourself for real freedom, love, and inspiration.
WHO Ought to Read this Book: If you find yourself in search of deeper meaning in your life, and are tired of all your negative self-talk derailing you from living a joyful, love-filled life, then grab a copy today. I promise you will not be disappointed. This book is centered around easy exercises to awaken your conscious and unconscious mind to the reality of your soul's purpose on this planet.
Why Read this Book? I've read many books on meditation, spirituality, mindfulness, awakening, and more. Singer's book is hands down the most profound because he talks to you as an old friend who wants to guide you to a better way to live your life. And he wants to help you find true love and joy without being sucked into the physical material world for satisfaction.
A Couple of Things You Will Discover:
When you are present in the here and now – this is what happens —
The outside world comes in, and you experience it
Your mind creates thoughts, and you notice them – your mind talks about it
Feelings start to come up
The next step is what do you "do" about them?
You are in charge of the four steps above.
Anything that happens in the outside world and in your world, you personalize it when it's impersonal. He shows you in much more detail with several exercises you can do easily to let go of control and personalize outside events that have nothing to do with you.
Everything in your life will continue to keep changing.
How do you find your way back to your center?
Focus on detachment and letting go of expectations.
You need to become the witness of the mind and be separate from it
Inspiring Book Quotes:
Making It Ok:
"You get to the point where you realize all you're ever doing in there is trying to be okay. First, you think about what will make you okay, then you go out and try to make it happen."
Don't Make It Personal:
"One of the most amazing things you will ever realize is that the moment in front of you is not bothering you – you are bothering yourself about the moment in front of you. It's not personal – you are making it personal."
Lose-Lose Situations:
"You have just made life a lose-lose situation. If anything reminds you of what bothered you before, you lose. If you are not getting to reexperience what you liked before, you lose."
Stop Matching What You've Stored In There:
"The mind is great; it's just not supposed to be used for storing all your personal preferences and then thinking the whole world is supposed to match what you stored."
Know What Your Audience Wants:
"Effective change engages someone in being the kind of person they want to be. When you know who your people want to become, you can tell a more relevant and resonant story."
Do Your Best, Most Meaningful Work:
"When we help people be what they want to be, when we help them take back some of the permission they deny themselves, we are doing our best, most meaningful work. "
Are You Doubling Down On Your Preferences?
"All your preferences exist because you stored experiences from the past inside your personal mind. This makes it difficult to live in there, but instead of fixing it, you double down and try to satisfy your preferences."
Let's Get Rid of What's Blocking You:
"The foundational choice we have in life is either constantly control life to compensate for our blockages or devote our lives to getting rid of our blockages."
The Definition of Suffering:
"Suffering is caused by the contrast between what you mentally decided you wanted and the reality unfolding in front of you. To whatever degree they don't match, you suffer."
Change in Attitude:
"You begin to accept the things that are going to happen, they are going to hit your heart, and your mind is going to create thoughts to release the built-up energies. You commit to being okay with this process. This attitude of acceptance is very different from suppressing the emotions and thoughts or letting yourself get lost in them. Just honor what the heart is doing and learn to sit back and relax. Emotions can become like a breeze that blows across your face – nothing to do except experience the experience."
About the Author – Michael Singer:
Michael A. Singer is a spiritual teacher. His two previous books – The Untethered Soul and The Surrender Experiment – are New York Times best sellers. In 1975, he founded the Temple of the Universe – a meditation and yoga center for people of all faiths and beliefs – near Gainesville, Florida. He's also the founding CEO of a billion-dollar company and the creator of a medical practice management software package.
Where I Would Recommend Getting Your Copy:
Living Untethered: Beyond The Human Experience by Michael Singer
I'd also recommend:
The Untethered Soul: The Journey Beyond Yourself by Michael Singer
The Surrender Experiment: My Journey Into Life's Perfection by Michael Singer
A New Earth: Awakening to Your Life's Purpose by Eckhart Tolle
The Power of Now: A Guide to Spiritual Enlightenment by Eckhart Tolle
The Seat of the Soul by Gary Zukav
The Alchemist by Paulo Coelho
The Way of the Peaceful Warrior: A Book That Changes Lives by Dan Millman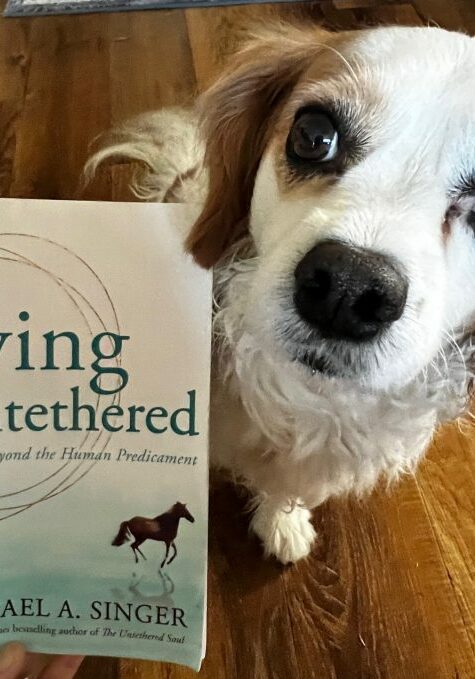 Living Untethered: Beyond the Human Predicament by Michael Singer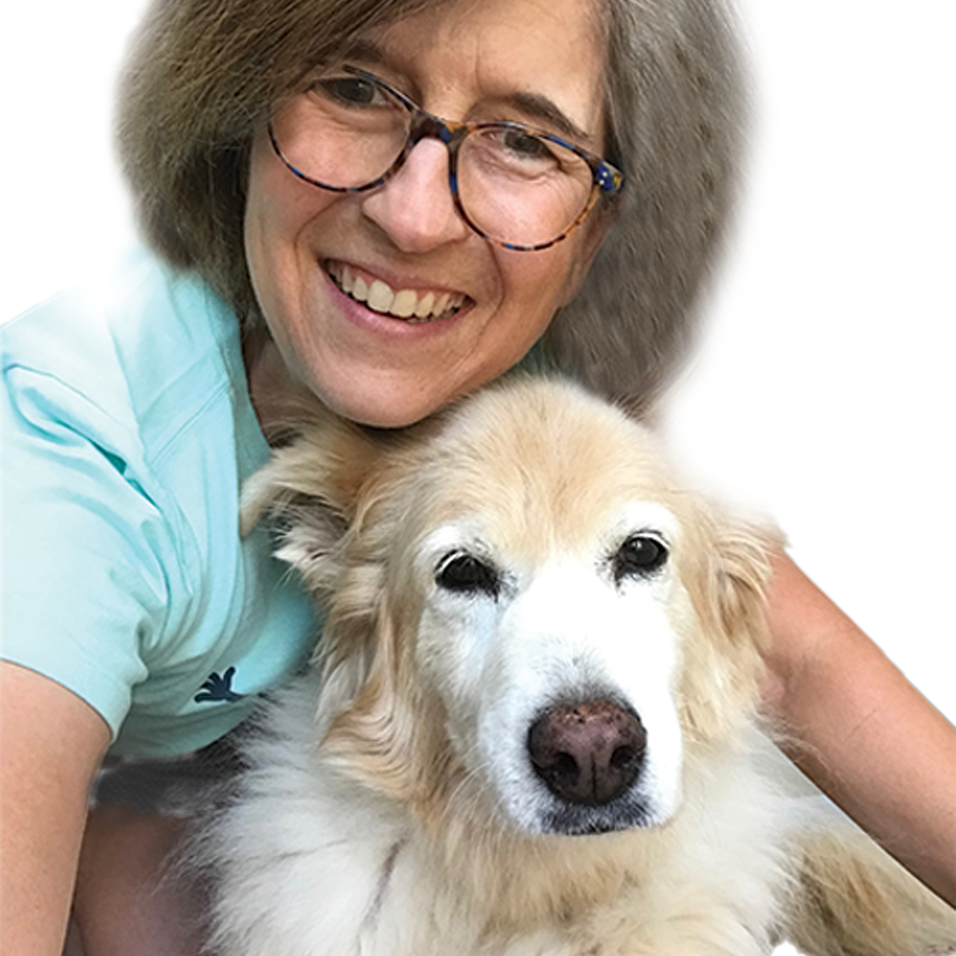 Hey there, I'm Shannon! Being a voracious reader and passionate about learning, I started this site in the hopes of sharing my thoughts and my love of inspiring nonfiction books that can help you. It's kind of like Buddha meets business. I truly hope you enjoy!