Atlas of The Heart: Mapping Meaningful Connection and the Language of Human Experience by Brené Brown
I remember sitting in my therapist's office all those years ago, crying my eyes out because my long-term relationship was over. My partner had decided she was out. I was devastated. I never gave up on anything easily. I was a hard worker in life and my business. Giving up was not in my vocabulary.
And there I sat, awkwardly, whipping away my tears – staring at this painting of sunflowers on the wall, feeling sorry for myself and mired in my own misery.
Then I remember saying to my therapist – "I can't do this anymore. I don't want to live with my feelings. Can't I simply live my life without them now? They are too painful. I need to take a pill to rid myself of them…"
There it was on the proverbial table – I wanted to be rid of my feelings because I couldn't stand them and didn't know how to make them stop or how to control them or me…
Then, my therapist said that if I didn't have any feelings, I wouldn't feel the good ones either…
Oh, I thought, and then said – "Sh#t – yeah, you're right. Well, I guess I need help in dealing with them then."
That's when my journey began to make peace with my feelings.
Research is my happy and safe place. So I began to find the best books, blogs, and podcasts on feelings. After moving to a new city, I needed to find a new therapist. And I lucked out and ended up finding a new therapist who was a mindfulness meditation teacher in addition to a therapist, which helped tremendously.
One of the things I know now about feelings is when I can be still, aware, and breathe. I usually can figure out what I'm feeling. And then, when I mastered that, I moved on to how to sit with my feeling and then let them move through me like a nice breeze. When I get stuck, tighten up, and hold on to a feeling or, worse yet, stop it from happening, I get into trouble. More about this – check out my review of Michael Singers' book – The Untethered Soul.
Back to my feelings… I've read all of Brené Brown's books, and I even met her back in 2011 when she was on the Katie Couric Show. I loved her then and still do. She's so down to earth, real, funny, and very relatable.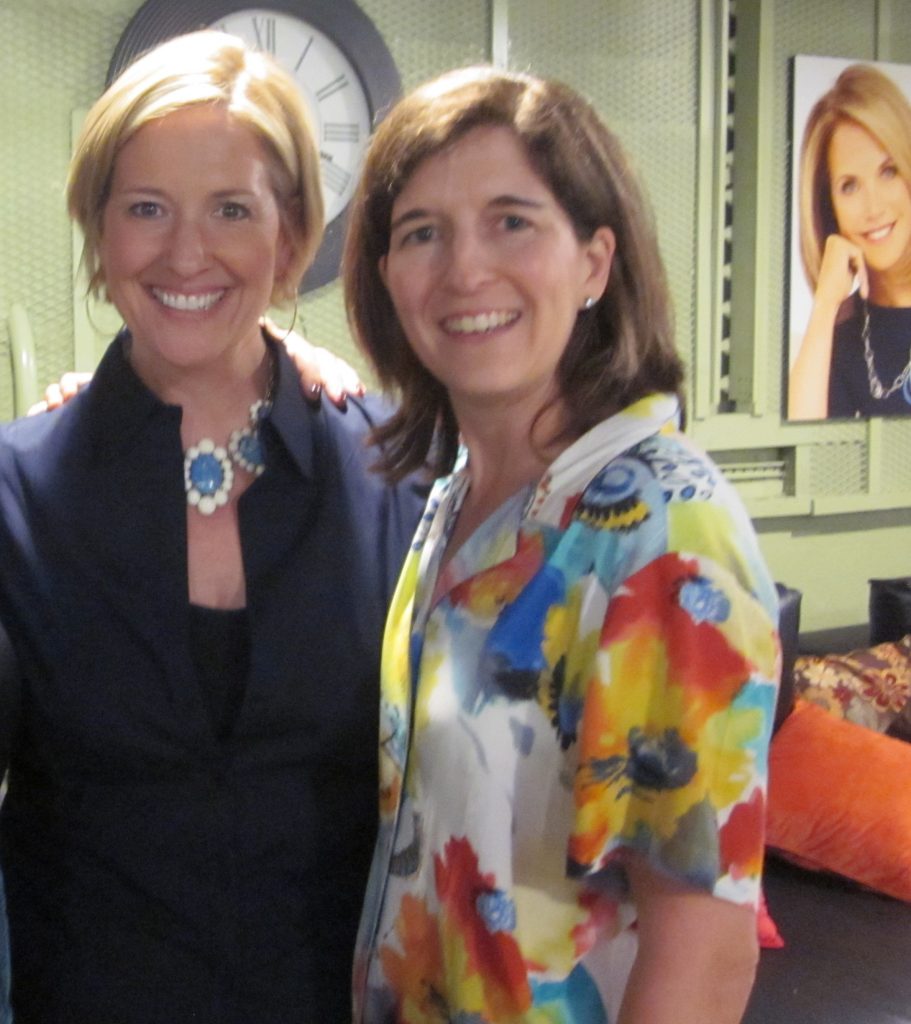 When I picked up her latest book – Atlas of the Heart, I knew this was the missing piece to my accessing and dealing with my feelings puzzle.
In her book, she walks through the specific words to describe your feelings. She says that most people in her research describe their feelings with only a few basic words – Happy, sad, angry, and fearful.
Based on more research that she did over three years, she's expanded the feeling vocabulary to 150 words to describe our emotions.
By creating this book – it's an atlas or roadmap to help you figure out "where you are, how you get here from there, and how to get there from here.
I love this description – "…human emotions and experiences are layers of biology, biography, behavior, and backstory."
If you're feeling lost and drifting in your life, it's not about finding the nearest shore. It's about looking for the shore within. And the anchor you need is a connection that starts inside first. The best way to start is to establish an understanding of the language of your emotions and, ultimately, the human experience.
A Summary to Inspire You To Read this Book!
Quick Summary: When we arrived on this planet in human form, no one taught us how to express ourselves, much less how to deal with these things called "feelings." Much to my surprise, I figured there were maybe 5 or 6 core emotions. Yet, after reading this book, I realize how my knowledge of what I'm feeling and how I share it with others is so limited. Brown opens up your whole vocabulary of 87 emotions grouped into several categories that she walks you through in this book. This book will help you create more meaningful connections by understanding and being able to express the bigger language of your emotions.
WHO Ought to Read this Book: If you've read any of Brene's previous books, definitely grab a copy. This takes all of her books and takes you on this fascinating journey of feelings and emotions. If you're open to discovering more about the core 87 emotions and the experiences that define them, especially what it means to be human, then get a copy now. Or download the audiobook on Audible.
Why Read this Book? I learned about the different ways I can describe when I'm hurting – anguish, hopelessness, despair, sadness, and grief. Each of these words has different meanings. So now, instead of just saying, "I'm sad." I can now go deeper and realize, "wait a minute. I'm actually feeling grief right now. Or my favorite lately has been when I'm trying to control a situation. I go deeper and realize I'm controlling it because I'm fearful – ahhhhh. If any of these aha moments interest you, then this book is a must-read. It will open a door for you to create a bigger language of recognizing how you're feeling, and name it, which will help you allow it, encourage you to investigate, and then nurture it.
A Couple of Things You Will Discover:
The 4 Steps of Recognizing, naming, and accepting your feelings. These questions will help you make meaning out of your life.
Understand how they show up in our bodies and why (Biology)
Get curious about how our families and communities shape our beliefs about the connection between our feelings, though, and behavior (biography)
Examine our go-to (Behaviors), and
Recognize the context of what we're feeling or thinking. What brought this on? (Backstory)
As humans, we definitely don't like to feel uncomfortable, much less any pain.
Few people can handle being held accountable for something without blaming, shaming, rationalizing our behavior, or just simply shutting down.
The core of having feelings is that we need to understand how our feelings, thoughts, and behaviors work together because it's nearly impossible to find your way back to yourself without it.
INSPIRING BOOK QUOTES:
Your Feeling Language Is Important:
"Language is our portal to meaning-making, connection, healing, learning, and self-awareness. Having access to the right words can open up entire universes."
When You Don't Understand Your Feelings:
"When we don't understand how our emotions shape our thoughts and decisions, we become disembodied from our own experiences and disconnected from each other."
The Language Portal
"I want to open up that language portal to even more of us can step through it and find a universe of new choices and second changes – a universe where we can share the stories of our braves and most heartbreaking moments with each other in a way that builds connection."
Name It To Tame It:
"In my experience working with clients, the ability to name this emotion or experience is essential to being able to process it in a productive and healing manner."
It's Your Atlas – Your Guide:
"I want this book to be an atlas for all of us because I believe that with an adventurous heart and the right maps, we can travel anywhere and never fear losing ourselves. Even when we don't know where we are."
Are you stressed or Overwhelmed?
"If stress is like being in the weeds, feeling overwhelmed is like being blown. Overwhelmed means an extreme level of stress, an emotional and/or cognitive intensity to the point of feeling unable to function."
Humans Are Emotionally Complex:
"What happens when we feel two competing emotions at the same time? Can two seemingly contradictory thoughts both be true? Welcome to being human!"
Let's Get Rid of What's Blocking You:
"There's nothing more limiting than tapping out of tension and oversimplifying the thoughts and feelings that have the power to help us understand who were and what we need."
How to Cultivate Love:
"We cultivate love when we allow our most vulnerable and powerful selves to be deeply seen and known, and when we honor the spiritual connection that grows from that offering with trust, respect, kindness, and affection."
How Much Do You Love Yourself Determines This:
"Love is not something we give or get; it is something that we nurture and grow, a connection that can be cultivated between two people only when it exists within each one of them– we can love others only as much as we love ourselves."
About the Author – Brené Brown:
Dr. Brené Brown is a research professor at the University of Houston, where she holds the Huffington Foundation Endowed Chair at the Graduate College of Social Work. She also holds the position of visiting professor in management at the University of Texas at Austin McCombs School of Business.
Brené has spent the past two decades studying courage, vulnerability, shame, and empathy. She is the author of six #1 New York Times best sellers and is the host of two award-winning Spotify podcasts, Unlocking Us and Dare to Lead.
Brené's TED talk on the Power of Vulnerability is one of the world's top five most-viewed TED talks, with over 50 million views. Brené is the first researcher to have a filmed lecture on Netflix, and in March 2022, she launched a new show on HBO Max that focuses on her latest book, Atlas of the Heart.
Brené spends most of her time working in organizations around the world, helping develop braver leaders and more-courageous cultures. She lives in Houston, Texas, with her husband, Steve. They have two children, Ellen and Charlie, and a weird Bichon named Lucy.
Where I Would Recommend Getting Your Copy:
(I'd also highly recommend the audiobook because she talks to you like you're having coffee together, repeats many important phrases for emphasis, and tells you some stories that aren't in the book.)
Atlas of The Heart: Mapping Meaningful Connection and the Language of Human Experience
by Brené Brown
I'd Also Recommend These Books By Brené Brown:
Rising Strong: How the Ability to Reset Transforms the Way We Live, Love, Parent, and Lead by Brené Brown
The Power of Vulnerability: Teachings of Authenticity, Connection, and Courage by Brené Brown (This was a talk she did, and Sounds True recorded it. I'd highly recommend it.)
Daring Greatly: How the Courage to Be Vulnerable Transforms the Way We Live, Love, Parent, and Lead by Brené Brown
Braving The Wilderness: The Quest for True Belonging and the Courage to Stand Alone by Brené Brown
Dare to Lead: Brave Work. Tough Conversations. Whole Hearts by Brené Brown
Other Like-Minded Books:
The Art of Possibility: Transforming Professional and Personal Life by Rosamund Stone Zander and Benjamin Zander
The Four Agreements: A Practical Guide to Personal Freedom by Don Miguel Ruis
The Power of Now: A Guide to Spiritual Enlightenment by Eckhart Tolle
The Road Less Traveled: A New Psychology of Love, Traditional Values and Spiritual Growth by M. Scott Peck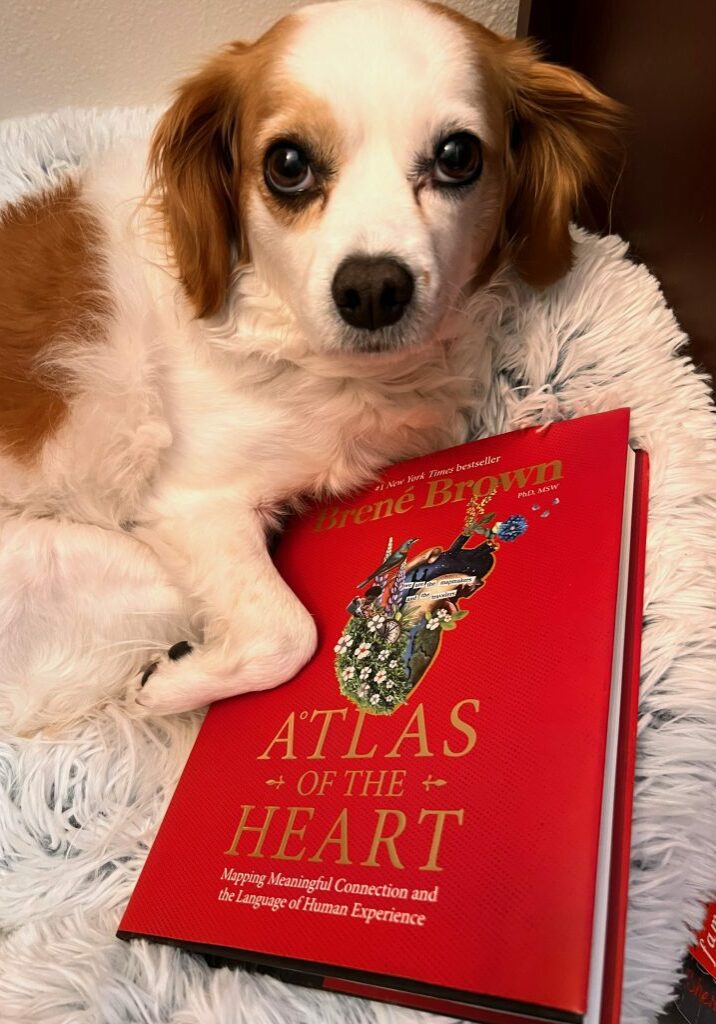 Atlas of The Heart: Mapping Meaningful Connection and the Language of Human Experience by Brené Brown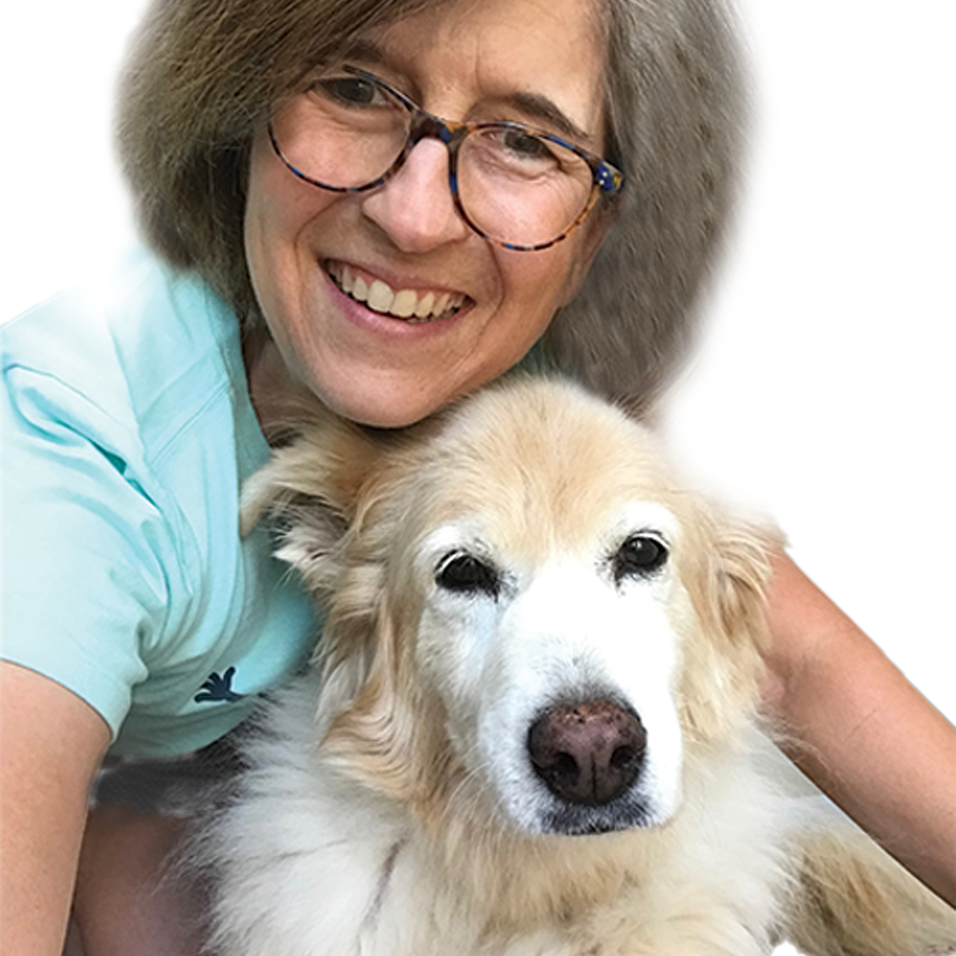 Hey there, I'm Shannon! Being a voracious reader and passionate about learning, I started this site in the hopes of sharing my thoughts and my love of inspiring nonfiction books that can help you. It's kind of like Buddha meets business. I truly hope you enjoy!