What Great Story Tellers Know: Seven Skills to Become Your Most Influential and Inspiring Self by Bernadette Jiwa
One of my quests for the past few years has been getting better at telling and writing stories. When I want to improve a skill, I scour the internet for books, courses, experts, and more. And I always find the perfect learning tools and experts that resonate with me.
That's how I found out about the author of this book – Bernadette Jiwa. I stumbled upon her book – What Great Story Tellers Know, after I listened to one of Seth Godin's books on audible. He talked about her story skills, and I thought, I have to look this person up and check out her books!
And so began my journey of getting on her email list and reading almost all her books, starting with Story Driven, The Fortune Cookie Principle, Hunch, Marketing a Love Story, and Meaningful.
When I got on her email list, I found a course she created called The Story Skills Workshop. Yes, I had to sign up and be a part of that. I absolutely loved it! I came away with the easiest and best framework for writing and telling stories. I'd HIGHLY Recommend it.
I resonated with Jiwa's goal of being a great storyteller – to build trust and connection. That's what I love doing and teaching my clients about marketing. It's about building trust and connecting. Telling stories is an immediate way to build both at once, especially if it's a heartfelt, meaningful story that shares vulnerability with your audience and engages them.
Telling a story is also the oldest way humans have connected on the planet. It's ingrained in our nature to share, connect and build trust.
In the book, Jiwa shares:
"What's the Difference Between a Good Story and a Great Story:"
A good story tells.
A great story engages.
A good story informs people.
A great story moves people.
A good story chronicles events.
A great story invests people in the outcome.
A great story changes how we think.
A great story changes how e feel and what we do."
A Summary to Inspire You To Read this Book!
Quick Summary: This is one of the best core books on storytelling (144 pages). It's not just about skill. It's about being genuine and vulnerable and learning how to tell stories to connect and build trust. I love the "Your Turn" quick exercises at the end of each section. She really gets you to think and explore and shares great ways to discover and find stories in your everyday life. This is a must-have book for your storybook shelf. Plus, she gives you her 5 C's structure (see below for more) that works like gangbusters for me when creating and writing a story. The best structure I've found that's helped me create and write my stories.
WHO Ought to Read this Book: If you want to learn a more authentic and genuine way to find and tell stories, this book is it. It's loaded with lots of ideas, frameworks, and also some terrific coaching on how to be a better storyteller because the truth is, we're not born to be amazing storytellers. We can learn.
Why Read this Book? Jiwa has a wonderful writing style. You feel like she's talking to you over a cup of tea. Her inspiring stories, teachings, and familiar kind language draw you in. She shows you how to connect with your world – find your voice, write and tell stories to help build and strengthen connections and relationships.
A Couple of Things You Will Discover: The best storytellers are: "Present, Aware, Specific, Vulnerable, Empathetic, intentional, and brave." She inspired you to speak from the heart, practice, and take a leap of faith. She shares how you can "Scaffold Your Story" with the 5 C's – Context, Catalyst, Complication, Change, and Consequence." She also talks about how you "Show, Don't Tell." And to always begin with the end in mind.
INSPIRING BOOK QUOTES:
It's Not About Manipulation:
"Becoming a great storyteller isn't about simply learning how to leverage stories to get attention or manipulate people. Being a great storyteller is about learning how to build connection and trust with your audience."
It's Not About Being Smart Enough:
"The goal isn't just to deliver the information. It's to capture the imagination. We don't have to be smart enough to manipulate the imagination; we have to be sincere enough to move them."
Discover the Extraordinary in the Ordinary:
"When we're the most interesting person in the room, we discover the extraordinary in the ordinary. We dig a little deeper and find meaning in the seemingly unexceptional."
Common Mistake:
"….I see is the failure to help the reader or listener experience the story. Your goal when you're telling your stories is to bring the audience on an emotional journey, not just a factual, chronological one."
Know What Your Audience Wants:
"Effective change engages someone in being the kind of person they want to be. When you know who you're people want to become, you can tell a more relevant and resonant story."
Do Your Best, Most Meaningful Work:
"When we help people be what they want to be, when we help them take back some of the permission they deny themselves, we are doing our best, most meaningful work."
Give Your Audience a Gift:
"Change happens when we prioritize impact over influence — when we use our stories for good. We get to choose which matters most."
Speak From A Place of Generosity:
"…however high the climb, they should remember to treat others with kindness. When we're empathetic, we tell our stories in the service of others. We understand that our stories serve a purpose, and we can tell them from a place of generosity."
You Have to Find Your Voice
"When we avoid speaking our truth, we risk failing to contribute."
Building And Creating Change:
"Those who have a mechanism for finding, owning, and sharing their stories build strong cultures and create change."
About the Author – Bernadette Jiwa:
Bernadette Jiwa was born into a house with no books and a home full of stories in Dublin, Ireland. Never went to college, became a writing apprentice in her mid-40s, and wrote ten non-fiction books in a decade. This year, she published her debut novel, The Making of Her. She is the creator and leader of The Story Skills Workshop — a program that has taught thousands of people to harness the power of their everyday stories.
Where I Would Recommend Getting Your Copy:
What Great Story Tellers Know by Bernadette Jiwa
I'd also recommend:
Story Driven: You Don't Need to Compete When You Know Who You Are by Bernadette Jiwa
The Right Story by Bernadette Jiwa
The Fortune Cookie Principle: The 20 Keys to a Great Brand Story and Why Your Business Needs One by Bernadette Jiwa
A Compass For The Heart: Let Your Stories Guide You A 90-Day Journal by Bernadette Jiwa
Storyworthy: Engage, Teach, Persuade, and Change Your Life Through the Power of Storytelling by Matthew Dicks
The Story Factor: Inspiration, Influence, and Persuasion through the Art of Storytelling by Annette Simmons
The Power of Story: Change Your Story, Change Your Destiny in Business and in Life by Jim Loehr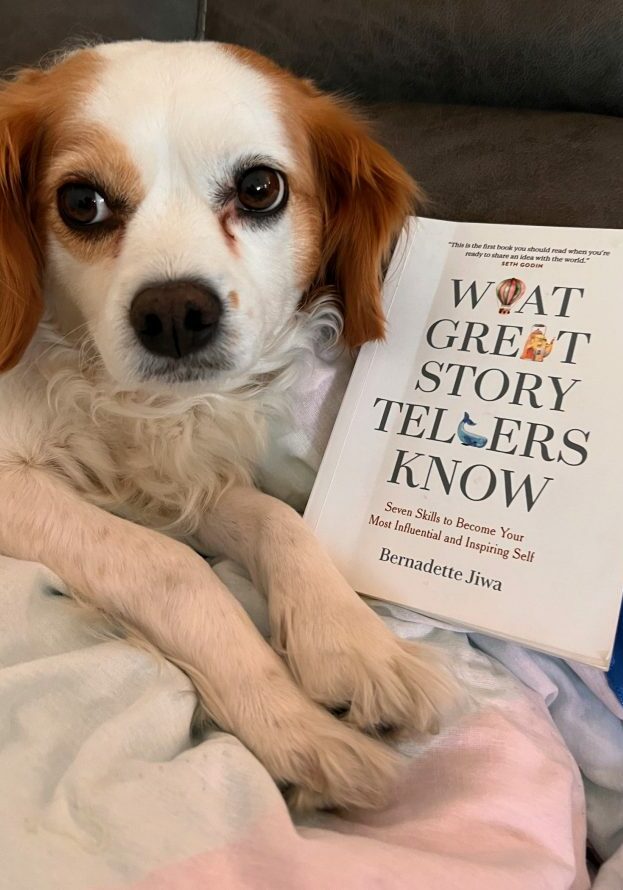 What Great Story Tellers Know: Seven Skills to Become Your Most Influential and Inspiring Self by Bernadette Jiwa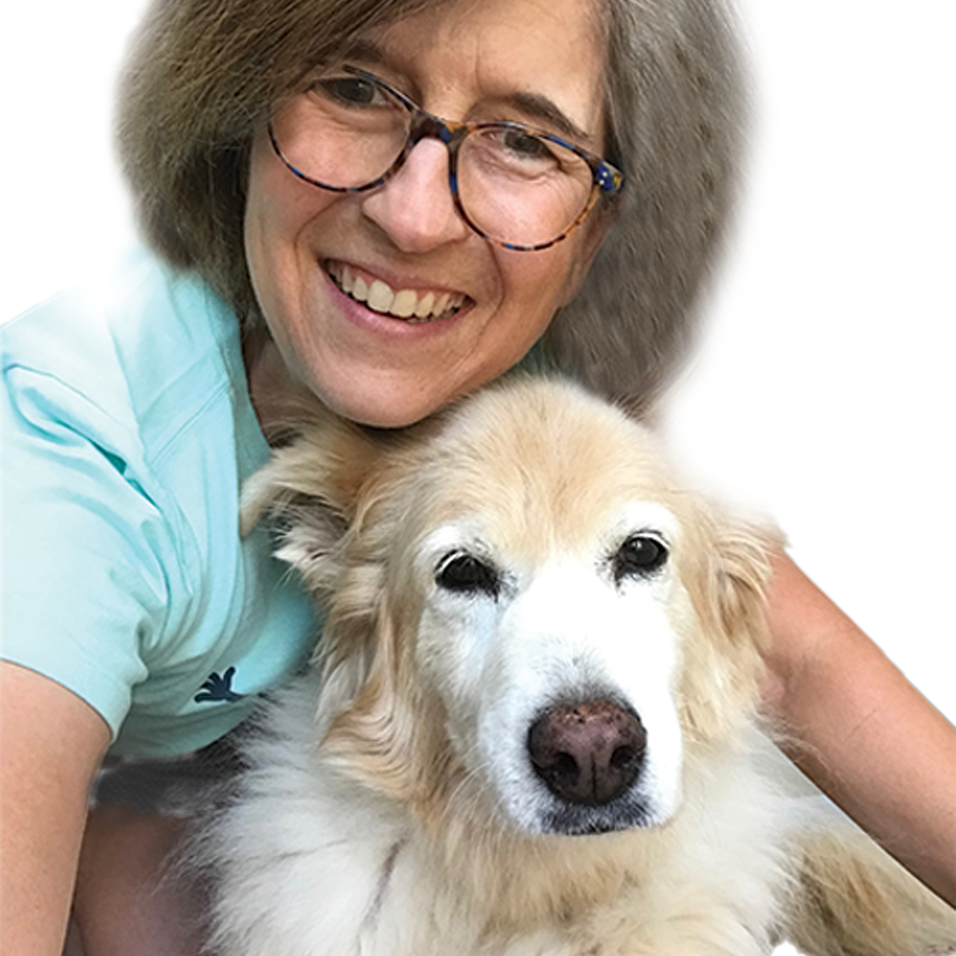 Hey there, I'm Shannon! Being a voracious reader and passionate about learning, I started this site in the hopes of sharing my thoughts and my love of inspiring nonfiction books that can help you. It's kind of like Buddha meets business. I truly hope you enjoy!