The 4-Hour Works Week by Tim Ferriss
This book – The 4-Hour Work Week, basically blew up and created a whole new crop of entrepreneurs when it hit the market back in 2007. The reason why I'm intimate with this is mainly because I was one of them!
I had just been laid off from corporate America (It was when the publishing companies started to gobble each other up.) for what I decided would be the last time – this was number 3, and I was out. That's when my old mentor and coach came calling and asked me not to go back and help him build his business, and he helped me start my marketing business, and that was back in 2006.
When this book came out in 2007 (It was updated in 2009 with more info.) as a new entrepreneur, it exploded out of the gate as a NY Times bestseller. I read that book from cover to cover, and have so many tabs and highlights it almost looks like a party favor.
What I loved, and mainly every entrepreneur who's picked it up and read it since then, is the book's subhead: "Escape 9—5, Live Anywhere, and Join The New Rich." I mean, that's one heck of a subhead. Who doesn't want to escape 9-5?
This book even had a second explosion during the pandemic of 2020 – 2021, with so many office workers being displaced. This book was a new hope of a new way to make money and do what you love.
There's a wealth of inspiring stories and crucial steps you can take, along with fresh perspectives on managing your time, finances, and relationships.
What impacted me the most as a new entrepreneur was the concept of buying time for money. Figuring out how much my hourly rate was and realizing that I was spending time doing things that I could pay someone a lot less hourly to do these tasks. Hence, I'm buying time to keep myself focused in what I call my genius zone.

I share a lot more good stuff in the book below. This is definitely one for your nightstand. And one, you need to have your Post-it notes, pen, highlighter, and action sheet so you can start implementing all his terrific ideas. (Check out the pic of my book below!) Albeit some of them may be dated, yet, the majority of them still pass the test of time. Happy exploring!
A Book Summary to Inspire You To Read It!
Quick Summary
In The 4-Hour Work Week by Tim Ferriss, you'll learn how to break free from your current work routine and create a life with more freedom. This book shares practical strategies to work more innovative and on your own terms. You will discover how to automate tasks, outsource work, and generate passive income. It will show you how to design a lifestyle that allows you to pursue your passions and explore the world. Take control of your time, work, and income to live a more fulfilling life. If You're ready to embark on this transformative journey, then The 4-Hour Work Week is your guide to living life on your own terms.
Who Ought to Read this Book and Why:
If you're seeking a better work-life balance, put this book in your cart. This book is for entrepreneurs (or anyone working) who want to learn how to optimize their work and find real financial freedom. Overwhelmed employees can discover tips to be more productive and create more time for play. Digital nomads and remote workers will find strategies about how to achieve location independence and create sustainable income. No matter who you are, this guide can revolutionize your approach to how you view your work and life.
Things You Will Discover:
Here are some of the best people who should consider reading this book:
Optimizing Operations: If you want to optimize your business operations, increase productivity, and create a more flexible work-life balance, this book offers valuable strategies and insights.
Achieving Work-Life Balance: Whether you are stuck in the 9-to-5 routine or feeling overwhelmed with work, this book provides practical tips on maximizing your efficiency and creating more leisure time.
How to Work From Anywhere: If you aspire to work from anywhere in the world, The 4-Hour Work Week teaches you how to embrace a location-independent lifestyle, leverage technology, and build a sustainable income source.
Attaining Financial Independence: If you want to escape the paycheck-to-paycheck cycle and explore ways to generate passive income, this book offers guidance on creating automated systems and income streams.
Personal Development Strategies: Ferris talks delves into personal fulfillment, goal-setting, and overcoming fear. He helps you find purpose and how to create a more fulfilling life.
Top Principles You Will Discover:
The Concept of "Lifestyle Design": This principle challenges the notion of deferring your dreams until retirement. Instead, it encourages you to design your ideal lifestyle now and find ways to make it a reality.
Effective Time Management: The book emphasizes the importance of focusing on high-value tasks and eliminating non-essential ones. You can maximize productivity and achieve more in less time by prioritizing and utilizing your time effectively.
Outsourcing and Automation: Ferriss suggests offloading low-value, time-consuming tasks through outsourcing and leveraging automation to free up your time for more critical activities. This allows you to work smarter, not harder.
Development of Passive Income: The book introduces the concept of creating passive income streams – sources of income that generate revenue with minimal effort on your part. This can lead to financial independence and the ability to have more control over your time.
Embracing the 80/20 Principle: Known as the Pareto principle – 80% of results come from 20% of efforts. Ferriss highlights the importance of identifying and focusing on the 20% of tasks that yield the greatest results in order to optimize productivity and achieve more with less. Interested in more about the 80/20 Principle – Here's a book I reviewed that will tell you more about it.
Keep in mind that these principles only scratch the surface of what The 4-Hour Work Week offers. By embracing and implementing these principles, you can truly transform your approach to work, time management, and lifestyle.
Inspiring Quotes:
Fear:
"What we fear doing most is usually what we most need to do."
You Are Who You Hang Out With:
"But you are the average of the five people you associate with most, so do not underestimate the effects of your pessimistic, unambitious, or disorganized friends. If someone isn't making you stronger, they're making you weaker."
How uncomfortable are you:
"A person's success in life can usually be measured by the number of uncomfortable conversations he or she is willing to have."
Don't Underestimate Yourself:
"If you are insecure, guess what? The rest of the world is, too. Do not overestimate the competition and underestimate yourself. You are better than you think."
The Real Life Question is:
"The question you should be asking isn't, "What do I want?" or "What are my goals?" but "What would excite me?"
This is The Best Focus:
"Focus on being productive instead of busy."
The Opposites:
"The opposite of love is indifference, and the opposite of happiness is boredom."
It's Just Not That Serious:
"To enjoy life, you don't need fancy nonsense, but you do need to control your time and realize that most things just aren't as serious as you make them out to be."
This Is How To Be A Winner:
"Being able to quit things that don't work is integral to being a winner."
Just Get Started:
"Most people are fast to stop you before you get started but hesitate to get in the way if you're moving."
How Assertive Are You:
"Learn to be difficult when it counts. In school as in life, having a reputation for being assertive will help you receive preferential treatment without having to beg or fight for it every time."
Stop Aiming For The Mediocre:
"It's lonely at the top. Ninety-nine percent of people in the world are convinced they are incapable of achieving great things, so they aim for the mediocre. The level of competition is thus fiercest for 'realistic' goals, paradoxically making them the most time and energy-consuming."
This Is The Cure All:
"Excitement is the more practical synonym for happiness, and it is precisely what you should strive to chase. It is the cure-all."
Don't Hang Out With These People:
"Poisonous people do not deserve your time. To think otherwise is masochistic."
About the Author – Tim Ferriss
Tim Ferriss has been listed as one of Fast Company's "Most Innovative Business People" and one of Fortune's "40 under 40." He is an early-stage technology investor/advisor (Uber, Facebook, Shopify, Duolingo, Alibaba, and 50+ others) and the author of five #1 New York Times and Wall Street Journal bestsellers, including The 4-Hour Workweek and Tools of Titans: The Tactics, Routines, and Habits of Billionaires, Icons, and World-Class Performers. The Observer and other media have called Tim "the Oprah of audio" due to the influence of The Tim Ferriss Show podcast, which is the first business/interview podcast to exceed 100 million downloads. It has now exceeded 900 million downloads.
Where I Would Recommend Getting Your Copy:
The 4-Hour Work Week by Tim Ferriss
Other Books I'd Recommend:
The Success System That Never Fails by William Clement Stone
How to Win Friends and Influence People by Dale Carnegie
The 7 Habits of Highly Effective People by Stephen Covey
Think and Grow Rich by Napoleon Hill
The One Minute Manager by Kenneth Blanchard and Spencer Johnson
Mindset: The New Psychology of Success by Carol Dweck
The E-Myth Revisited by Michael Gerber
Atomic Habits: An Easy Proven Way to Build Good Habits & Break Bad Ones by James Clear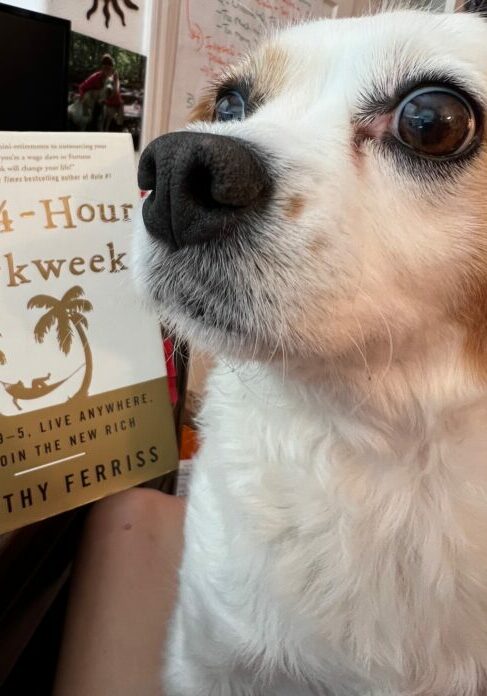 The 4-Hour Works Week by Tim Ferriss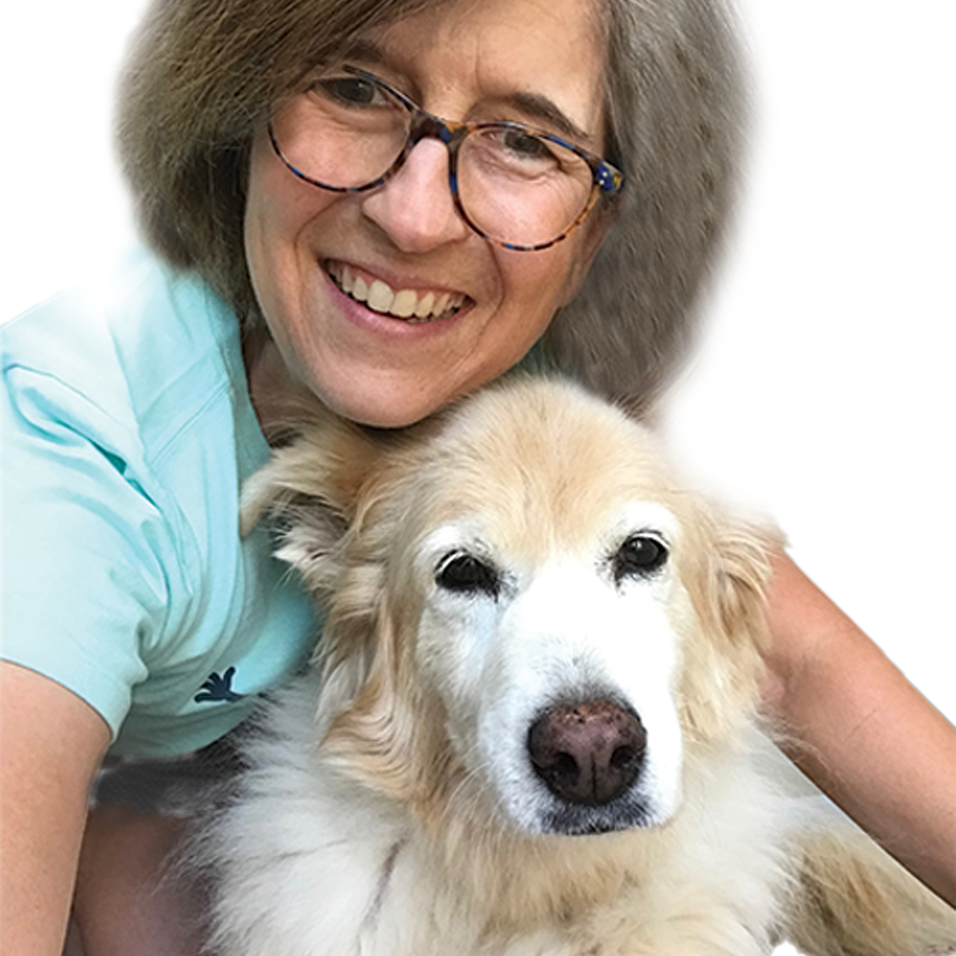 Hey there, I'm Shannon! Being a voracious reader and passionate about learning, I started this site in the hopes of sharing my thoughts and my love of inspiring nonfiction books that can help you. It's kind of like Buddha meets business. I truly hope you enjoy!