The Dan Sullivan Question: Ask It and Transform Anyone's Future by Dan Sullivan
I was working with a client who kept going on and on about The Dan Sullivan Question book. I knew of Dan Sullivan and was actually in one of his seminars. Yet, I don't remember this book. He said I had to get it, that this book would help change my life and how I look at my business. Hmmm.

When someone says that phrase to me, and my ears perk up, and I get a little tingly. That's when I know I've got to put that book in my Amazon basket or use one of my Audible credits!
And, of course, since I've read The Dan Sullivan Question, I've been bombarded by his teachings and much more. It's funny how the energy starts flowing when you start opening up your mind, and things start coming to you. I LOVE it when that happens.
So many entrepreneurs that I know have been coached by Dan Sullivan, and he's teachings are always spot-on. Many of them have become incredibly successful entrepreneurs, creating multi-million dollar companies.
As I reflect on my own entrepreneurial journey and that of all the entrepreneurs I've coached and consulted with, it's evident that The Dan Sullivan Question has been a driving force behind my accomplishments.
It has taught me that clarity of purpose, combined with strategic planning and consistent action, can turn dreams into reality.
The question has empowered me to approach each day with intention, pushing me to continuously strive for excellence in all aspects of my life – my work, relationships, spirituality, finances, health, and travel. 
I love books like this that not only helped shape my professional success but have also enriched my life with purpose and fulfillment. Through this journey, I've come to understand that asking the right question can be the catalyst for transformation, guiding us toward a future we once only imagined.
A Book Summary to Inspire You To Read It!
Quick Summary
When you ask the right question, it could change your life. This is one of those books where one question can ignite your personal and professional development. By envisioning a future and breaking it down, the question cultivates clarity and purpose. Sullivan shares stories of people who harnessed this question's power to overcome obstacles and thrive. It provides a practical framework for goal-setting, strategic thinking, and inspiring teams. Ultimately, it demonstrates that a single, well-crafted question can reshape your destiny. Also, this book is incredibly short yet so powerful. It's only 88 pages.
Who Ought to Read this Book and Why:
If you want to set clear goals, transform your perspective, and drive your personal and professional growth, then you gotta read this book. It's a must-read for any entrepreneur, business owner, professional, student, or anyone who has ambition and wants to create a roadmap of success. This book shares with you one powerful question that, after you answer, will change your life.
Things You Will Discover:
The Transformative Power of a Question: The book introduces the titular question that has the potential to reshape your future by prompting you to envision your desired outcomes and set clear goals.

Clarity in Goal Setting: You'll learn how to translate your long-term aspirations into actionable steps by breaking them down into manageable tasks, fostering a sense of clarity and direction.

Real-Life Success Stories: The book shares inspiring stories of individuals who have applied the Dan Sullivan Question to their lives and achieved remarkable transformations, providing practical examples of its effectiveness.

Application in Various Contexts: Discover how the question can be used not only for personal growth but also in leadership and team dynamics, fostering a culture of continuous improvement and achievement.

Strategies for Implementation: The book offers practical strategies for incorporating the question into your daily life, enabling you to harness its power for positive change and lasting success.
This is THE Question that book is based upon. And the book starts out with a conversation Sullivan had on a call. Don't be fooled by the simplicity of this question. I'd hihghly encourage you to get the book as Sullivan walks you through so many facets of how to apply this to your life.
"If we were having this discussion three years from today, and you were looking back over those years, what has to have happened in your life, both personally, and professionally, for you to feel happy with your progress?"
Table of Contents:
A Note to Start
The 23-Minute Answer
The Great Conversation
The D.O.S. Entrepreneurs
Questions About The Question
The Strategic Coach Programs
Inspiring Book Quotes:
What People Really Want:
"People want clarity, confidence, and capability.
The First Things to Learn:
"People want the conversation to be about them. They want to be asked about what they want. "
This Is What They Want:
"What they want, I've discovered, are three things: clarity, confidence, and capability."
How Do You Differentiate Yourself?
"So in a world where everyone is competing with their answers, how do you differentiate yourself from everyone else? With a question."
A Valuable Opportunity :
"The vast majority of people immediately see the question as a unique and valuable opportunity to think about things in a new, better, and different way.
Dangers & Opportunities Oh My:
"Specifically, what dangers do you have now that need to be eliminated, what opportunities need to be captured, and what strengths need to be maximized?"
THE Questions:
"If we were having this discussion three years from today, and you were looking back over those three years, what has to have happened in your life, both personally and professionally, for you to feel happy with your progress?"
Questions Are Impactful:
"Questions are infinitely superior to answers."
Do You Feel Powerless to Change?
"The combination of growing confusion and isolation makes many people feel powerless to change their lives in a positive way."
Gaining Insights:
"In every case where people have answered the question, they immediately gained a sense of clarity, confidence, and capability that was missing before."
Progress=Truth:
"All progress starts by telling the truth."
Next Question:
"What existing worries or concerns do you need to eliminate in order for you to be happy with your progress over the next three years?"
About the Author – Dan Sullivan
Dan Sullivan is the founder and president of The Strategic Coach Inc. A visionary, an innovator, and a gifted conceptual thinker, Dan has over 40 years of experience as a highly regarded speaker, consultant, strategic planner, and coach to entrepreneurial individuals and groups. Dan's strong belief in and commitment to the power of the entrepreneur is evident in all areas of Strategic Coach® and its successful coaching program, which works to help entrepreneurs reach their full potential in both their business and personal lives.
He is the author of over 30 publications, including The Great Crossover, The 21st Century Agent, Creative Destruction, and How The Best Get Better®. He is co-author of The Laws of Lifetime Growth and The Advisor Century.
Dan is married to Babs Smith, his partner in business and in life. They jointly own and operate The Strategic Coach Inc., with offices in Toronto, Chicago, and the U.K. Dan and Babs reside in Toronto.

Where I Would Recommend Getting Your Copy:
The Dan Sullivan Questions: Ask It And Transform Anyone's Future by Dan Sullivan 
Other Books I'd Recommend:
Atomic Habits: An Easy & Proven Way to Build Good Habits & Break Bad Ones by James Clear
Mindset: The New Psychology of Success by Carol Dweck
Letting Go: The Pathway of Surrender by David R. Hawkins
Man's Search for Meaning by Viktor E. Frankl.
The Art of Possibility by Rosamund Stone Zander & Benjamin Zander
Change Your Questions, Change Your Life by Marilee Adams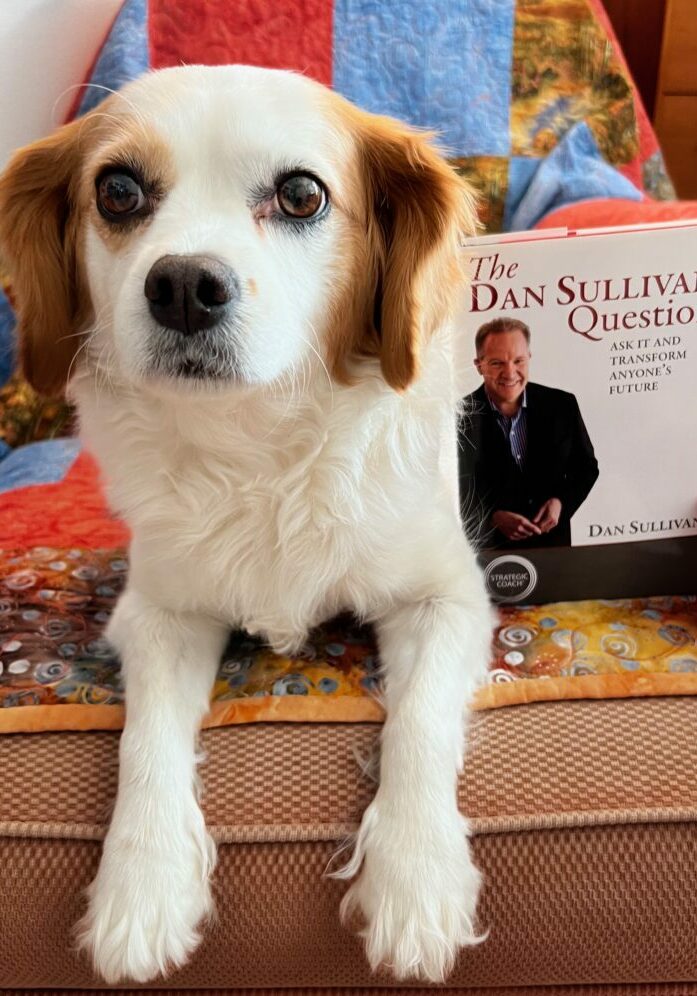 The Dan Sullivan Question: Ask It and Transform Anyone's Future by Dan Sullivan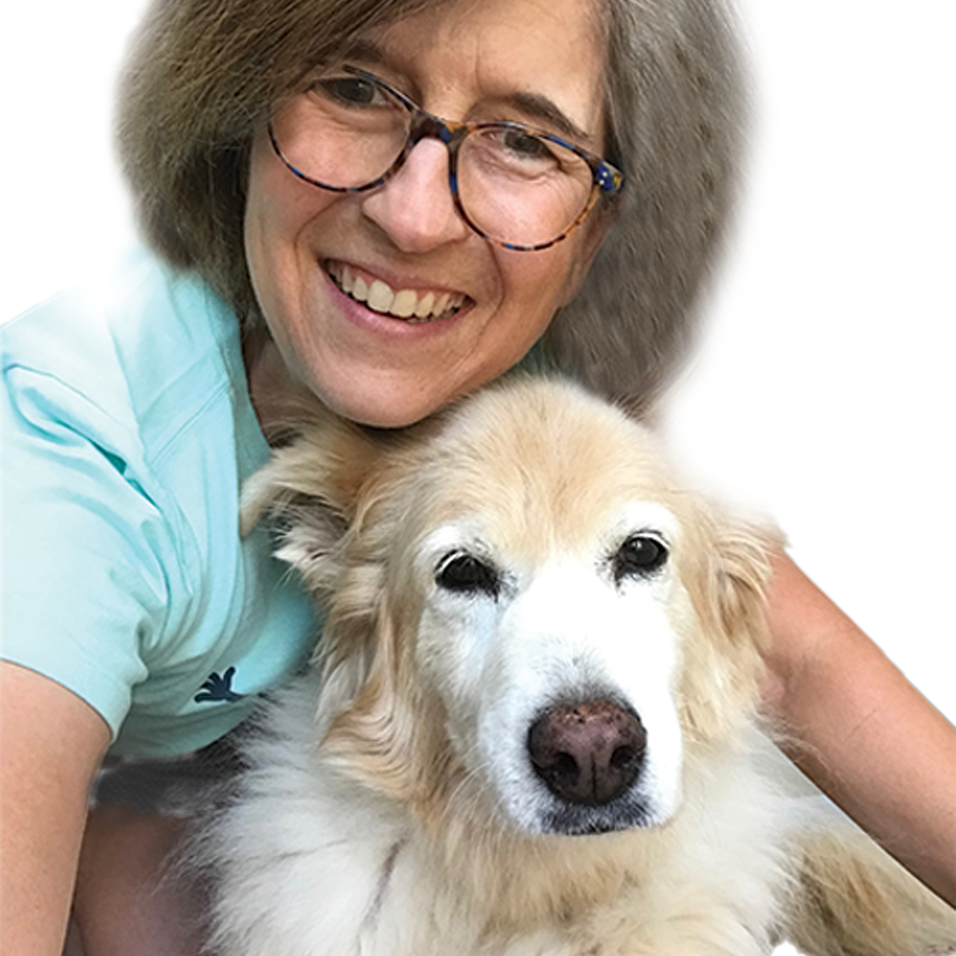 Hey there, I'm Shannon! Being a voracious reader and passionate about learning, I started this site in the hopes of sharing my thoughts and my love of inspiring nonfiction books that can help you. It's kind of like Buddha meets business. I truly hope you enjoy!