Make Your Idea Matter by Bernadette Jiwa
Looking back over my career span of 20-plus years, I realized that I've always been in some type of marketing and sales. This rang especially true when I picked up a copy of Bernadette Jiwa's Make Your Idea Matter: Stand Out With a Better Story. 
What I didn't realize then that I know now is how the entrepreneurs and businesses that create the most success only have a few things in common. I'm not talking about seed money or investors. Sure, they may have played a part in getting it started or helping sustain it. Yet, that's not what created success.
In my experience, there are 5 things that create resoundingly successful businesses:
Guided By Its Core Mission, Vision, and Values – I find this is huge when looking at sustainable, successful businesses over time. This also aligns with Soulful Marketing. It's creating a business based on your soul's purpose, mission, vision, and values. When this is your base for creating your business, and this is shown in your advertising, marketing, and products, you will have followers and evangelists who are diehard believers.

Having a Unique Product or Idea – One that creates tremendous value and solves a major problem. It may be a product that's out there, and it's taking it into a new direction or a brand new idea. It's filling a huge need that their competition lacks. And it has an innovative solution that provides substantial value.

Customer-Centric Focus: Businesses that prioritize their customers' needs and preferences tend to outperform their competitors. Successful companies listen to customer feedback, engage in market research, and continuously refine their offerings to align with customer expectations. Building strong relationships and loyalty through exceptional customer experiences leads to repeat business, positive word-of-mouth referrals, and sustained growth.

Adaptability and Innovation: The business landscape is dynamic, and successful multimillion-dollar businesses are adept at adapting to changes and embracing innovation. They are open to exploring new technologies, business models, and strategies that allow them to stay ahead of the curve. These businesses are willing to take calculated risks, pivot when necessary, and continuously evolve their products and services to remain relevant in an ever-changing market.

Using Storytelling to Connect, Relate, & Guide – This is the way of new marketing – what I call Soulful Marketing. It's not about what your product does or doesn't do or about its features and benefits. Sure, that's important. Yet, you need to draw me in. You need to share with me WHY I ought to care about your product. Not just what it will do for me. But what will it DO for me emotionally, and how will it make me feel? How will it change my life, or how will it make my life or my family's lives better?
#5 – THIS is how you create an incredibly successful brand. When you create a story that's based on your mission, vision, and values — your inspiration for creating your business—you will create more connections and more success.

And THIS is what this book – Make Your Idea Matter by Bernadette Jiwa, is about.
There are so many amazing gems in this book. You have so many ideas to choose from and implement to create a more successful business. This book is a compilation of Jiwa's award-winning blog "TheStoryofTelling.com, which she wrote for over 10 years. 
Keep reading for more inspiration!
A Book Summary to Inspire You To Read It!
Quick Summary:
Make Your Ideas Matter is one of the best books about making your ideas matter through creating powerful stories that will capture your dream client's hearts and minds. Jiwa's masterful guidance will give you the tools and insights you need to transform your ideas into impactful, emotionally connected narratives that will truly matter. It has a terrific mix of examples and actionable strategies you can use in your business right away. The best part is because this is a compilation of all Jiwa's story ideas, you can start anywhere in the book. Each topic stands out on its own as terrific bite-size ideas you can implement right away. 
Who Ought to Read this Book and Why:
If you're an entrepreneur, marketer, creative, or leader, you gotta get this book. It guides you to connect emotionally with your dream clients/customers. At its core, it shows you how to foster authenticity and empathy, which is core to my business, Soulful Marketing. If you're launching a business or need help shaping your brand or growing your business, this book will give you practical insights that will create a lasting impact in your market. 
Things You Will Discover:
The Power of Emotional Connection: You'll discover how to create ideas and copy that connect with your dream clients/customers on an emotional level. What I love about Jiwa is how she emphasizes the importance of empathy and authenticity when you're creating compelling stories that will resonate deeply with your dream clients/customers.
The "Story Gap" Concept – This is my favorite! Jiwa highlights the concept of the "story gap," which is the emotional distance between your dream client's/customer's current state and the emotional state your idea can bring them to. You'll discover how you can bridge that gap to make your ideas more relatable and compelling.
Value Creation: Jiwa will show you the importance of understanding how to identify and address the pressing problems and needs of your dream clients/customers. It's about creating products, services, or ideas that will provide real value and improve the lives of your dream clients/customers.
Core Customer-Centric Approach: At the heart of your business are your dream clients/customers. They need to be at the center of your business and your creative marketing and launching process. It's about listening to customer feedback and understanding their needs better than anyone else—this is what will lead you to stronger relationships and customer loyalty.
Authenticity and Innovation: There is a huge significance in staying true to your vision, mission, and values while also embracing innovation and adaptability. You'll discover how these principles can help you thrive in any economy.
Inspiring Book Quotes:
Suffering Along the Path to Your Destiny:
"Tell your heart that the fear of suffering is worse than the suffering -itself. And that no heart has ever suffered when it goes in search of its dream, because every second of the search is a second's encounter with God and with eternity."
Timing and Intuition are Everything:
"Wonder just enough; then go do."
You Have to Address this:
"The product and services you want to sell will not succeed in the market if you don't address the emotional wants of 'real people.' It's not enough just to fulfill the material needs of 'prospects.'"
Look Past This:
"A business (your business) needs to look past the labels it gives the people it serves, and see their hopes, dreams, fears and aspirations."
Core to Your Marketing is…
"Every product or service ever created was born from a problem that needed to be solved or a desire that was waiting to be fulfilled."
Create a Better Version:
"You stand in your customer's shoes, see her world as it is. And then create a better version of it."
It's About Mattering to Your Dream Clients:
"You don't want people to buy your stuff; you want to matter to them. You want them to care about your brand. To believe in what you do. To 'buy in.' Part of your mission is to get those people, not everyone, but the ones you care about, to care."
It's Not About Your Product:
"Your product may be similar, but your mission is unique."
Tell a Better Story:
"All you have to do is turn up the volume by amplifying your difference and telling a better story than the competition."
Paint a Picture:
"Make your facts real by painting an unforgettable picture with a story."
It Matters:
"The stories you told yourself matter almost more than the things themselves, just as the stories your clients can tell themselves about doing business with you today matter."
It's NOT About Selling:
"The purpose of every interaction is not to sell your idea or your answer; it's to foster interaction and build trust."
What Does Your Brand Story Do?
"What these companies do with a clever brand story is make it easier for us to buy into the wants that we associate with being part of our story."
About the Author – Bernadette Jiwa
Bernadette Jiwa was born into a house with no books and a home full of stories in Dublin, Ireland. Never went to college, became a writing apprentice in her mid-40s, and wrote ten non-fiction books in a decade. This year, she published her debut novel, The Making of Her. She is the creator and leader of The Story Skills Workshop — a program that has taught thousands of people to harness the power of their everyday stories.

Where I Would Recommend Getting Your Copy:
Make Your Idea Matter: Stand Out With A Better Story by Bernadette Jiwa
Other Books About Writing I'd Recommend: 
Marketing A Love Story: How to Matter To Your Customers by Bernadette Jiwa
Story Driven: You Don't Need to Compete When You Know Who You Are by Bernadette Jiwa
The Right Story by Bernadette Jiwa
The Fortune Cookie Principle: The 20 Keys to a Great Brand Story and Why Your Business Needs One by Bernadette Jiwa
A Compass For The Heart: Let Your Stories Guide You A 90-Day Journal by Bernadette Jiwa
Storyworthy: Engage, Teach, Persuade, and Change Your Life Through the Power of Storytelling by Matthew Dicks
The Story Factor: Inspiration, Influence, and Persuasion through the Art of Storytelling by Annette Simmons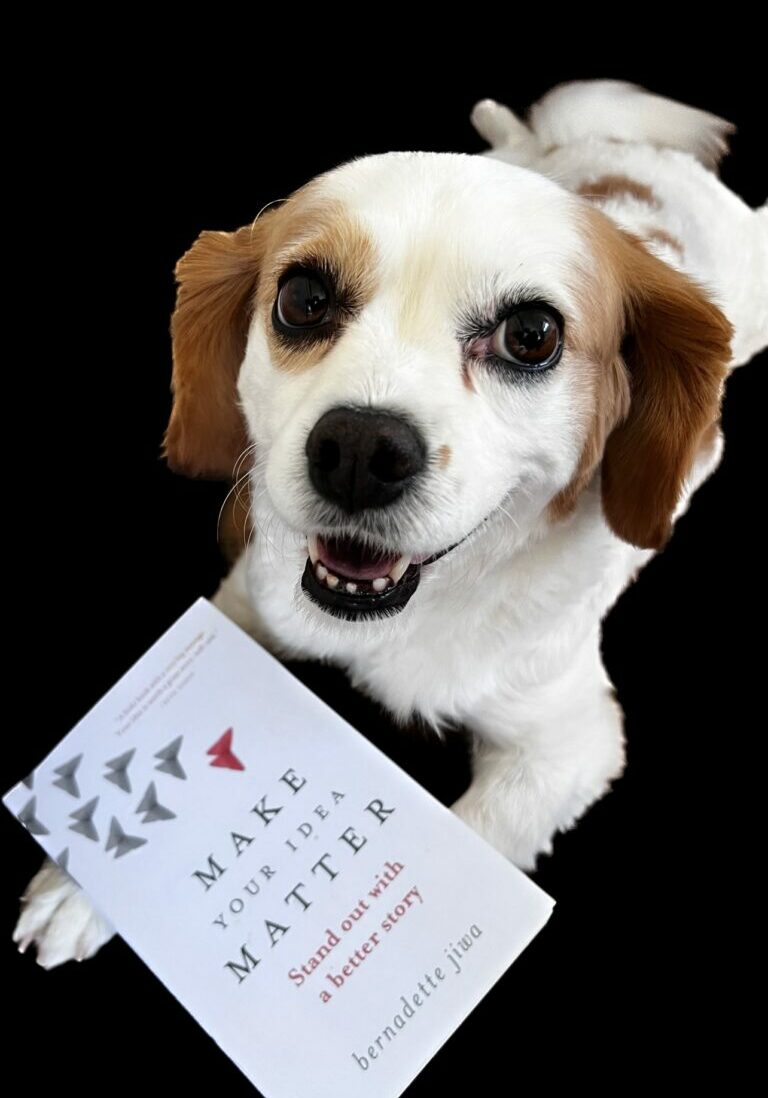 Make Your Idea Matter by Bernadette Jiwa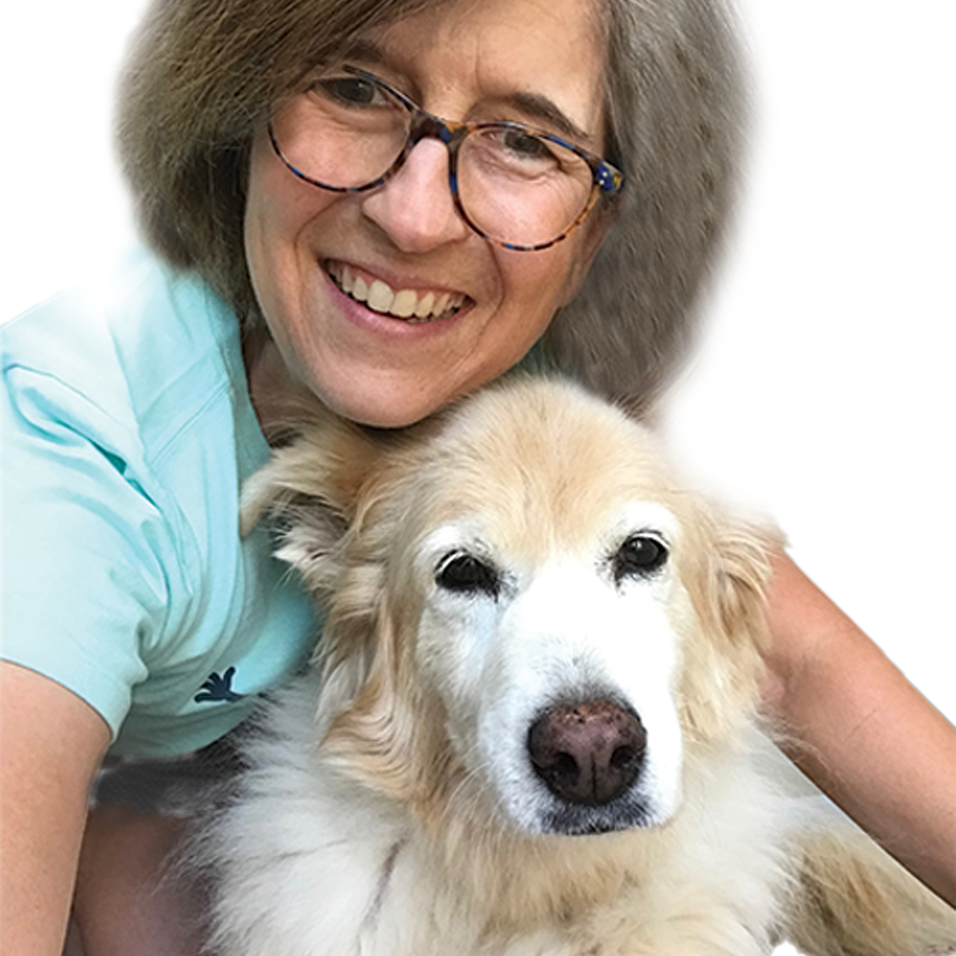 Hey there, I'm Shannon! Being a voracious reader and passionate about learning, I started this site in the hopes of sharing my thoughts and my love of inspiring nonfiction books that can help you. It's kind of like Buddha meets business. I truly hope you enjoy!