When the Heart Waits by Sue Monk Kidd
Have you ever had your heart broken into a million pieces and didn't think you'd ever recover from it? Well, that certainly was me back in 2013, and that's when this book literally fell off the shelf: When the Heart Waits: Spiritual Direction For Life's Sacred Questions by Sue Monk Kidd.
Heartbreak is some serious business. Especially when you're right in the thick of it at the beginning when you're significant other comes to you and basically says, "We're done." And there's nothing you can say or do to change their mind. Cue dark clouds, rolling thunder, and scary loud music.
When I was in the thick of my grief, mourning my relationship, that's when this book came to me. I often think like that: books just come to me at the perfect time when I need to read them. It's just like the Buddha's quote: "When the student is ready, the teacher will appear." 
Yep, and this book, When The Heart Waits, sure impacted me like no other during that time of trying to put the pieces of my life back together.
I had read her other book, The Secret Life of Bees, and had no idea she was also a nonfiction author as well.
This book is her autobiography about her spiritual life crisis. When she entered midlife, she felt as if she were being summoned to "dismantle old masks and patterns and unfold a deeper, more authentic self, the one God created her to be."
I definitely resonated with this because the ending of my 12-year relationship definitely felt like I was in my own spiritual crisis and having to look at shedding my old life and old self and being reborn into something new.
In her introduction, she talked about Jung and how he believed that "Every midlife crisis is a spiritual crisis, that we are called to die to the old self (ego), the fruit of the first half of life and liberate the new man or woman within in us." While going through this, there are two stages. The first is "morning," which is about orienting and relating to the outer world by developing the ego. "The second half is the 'afternoon,' which is for adapting to the inner world by developing the full and true self."
The reason this transition is so difficult is because it's breaking down your "old spiritual and psychic structures – the old masks and personas that have served us well in the past but that no longer fit."
This is why I so resonated with this book. It's about looking at my crisis of ending and turning it into a reawakening. And she guides you through it with the telling of her own spiritual reawakening.
This is a brilliant book, and if you're going through any difficult life transitions, I'd highly recommend you pick up a copy of her book.
A Book Summary to Inspire You To Read It!
Quick Summary
In When The Heart Waits, Sue Monk Kidd will take you on an intimate journey of excavating her soul, and her experiences are a road map that will guide you through your own spiritual transformation. What I love about her writing is that she speaks to your sacred, quiet place within you that's vulnerable as well as mighty. She's your guide if you're willing to look at your crises as a way to embrace this sacred pause that life is offering you.
Who Ought to Read this Book and Why:
If you're in the middle of one of life's crossroads—career change, midlife crises, grieving the death of a loved one, ending of a relationship, or some other crises, then this book is a must-read. You will connect and appreciate the rawness and authenticity of Sue Monk Kidd's words. This book will be your guide, your roadmap to stillness and waiting. It's the perfect guide if you're yearning to make a change and also consider living a more authentic life. 
Table of Contents:
PART 1
WAITING AND TRANSFORMATION
Chapter 1 The Long Way Round
Chapter 2 Quickaholic Spirituality
Chapter 3 From False Self to True Self
PART 2
PASSAGE TO SEPARATION
Chapter 4 Crisis as Opportunity
Chapter 5 Letting Go
PART 3
PASSAGE OF TRANSFORMATION
Chapter 6 Concentrated Stillness
Chapter 7 Incubating the Darkness
PART 4
PASSAGE OF EMERGENCE
Chapter 8 Unfurling New Wings
Notes
PLUS – When the Heart Waits Leader's Guide
Things You Will Discover:
Waiting as an Act of Spiritual Transformation – I love this reframe. Instead of looking at whatever you're going through as you have to be idle and pause, she urges you to embrace these waiting periods and treat them like sacred spaces where an internal alchemy of sorts will occur.
Take Off Your Ego Masks:
Who are you? You're not just the labels you have for yourself or the ones others give you. It's time to face your true self. You're not all these masks you wear. And you're not what your ego will lead you to believe. You are a spiritual being having a human experience and so much more.
It's Time to Slow Down:
There's a total sanctuary in looking at your daily life as brimming with opportunity in the big and the small things. Your days are filled with so many opportunities for spiritual awakening. Take time to slow down and notice. 
Embrace Uncertainty:
It's time to embrace and let go of not knowing what will happen next. Let's start looking at uncertainty from a place of curiosity and grace instead of fear and frustration. Spiritual growth is an ongoing process and requires you to accept your emotions and not judge, create a spiritual practice, indulge in tremendous self-care, and find meaning and connection in your life that lifts you up. Focus on what you're grateful for every day.
Inspiring Book Quotes:
Be Open to A Different Path:
"Transformations come only as we go the long way around, only as we're willing to walk a different, longer, more arduous, more inward, more prayerful route."
Don't Buy Into This Myth:
"You've bought into the cultural myth that when you're waiting, you're doing nothing."
It's Time To Grow Up Your Soul:
"You're doing the most important something there is. You're allowing your soul to grow up. If you can't be still and wait, you can't become what God created you to be."
Your Life Won't Respond Like A Microwave:
"Is it any wonder that we're fine-tuned from an early age to seek out the instant fix? We want life to respond like our microwave ovens."
Embrace All Your Parts:
"Transformation happens not by rejecting these parts of ourselves but by gathering them up and integrating them. Through this process, we reach a new wholeness."
Wrestling With The Ego:
"… I began to see how my own spiritual stage had been set for this great and universal drama, a drama on which the curtain frequently rises at midlife. It was a drama in which the false selves of the ego and the true identity of the Self wrestle for primacy in the human personality."
The Deepest Meaning:
"The soul-work involved in this internal restructuring is, I believe, the deepest meaning of spiritual becoming."
Don't Buy Into This:
"This comes from the distorted idea that meaning and acceptance come from what we do, not who we are. We buy into the widespread notion that 'light' emanates from our achievements, not from the divine fire within our soul."
It's A Life Long Journey:
"This process isn't a one-time experience but a spiraling journey that we undertake throughout life. Life is full of cocoons. We die and are reborn again and again. By repeatedly entering the spiral of separation, transformation, and emergence, we're brought closer each time to wholeness and the True Self"
Finding Your Way Home:
"To believe that you can find your way 'home' through the crises and sufferings that fall upon you and believe it even in the midnight of your struggle requires a transfigured vision. It requires faith."
Embrace The Pain:
"The first step toward growth is to enter these tensions, embracing and exploring the pain and ambiguity within rather than running from them, concealing them, or anesthetizing them."
Respond With Your Real Self:
"The tension to please, to be the 'best little girl in the world,' to live up to everyone's ideals so that I would have their approval, clashed continually with the growing tug in me to respond out of my real self out of love not fear, out of honesty rather than approval seeking."
Ask Yourself:
"Holding such tensions meant asking myself in countless circumstances, Am I being true at this moment, or am I forfeiting truth in order to please the person in front of me and gain acceptance? Am I responding out of fear?"
About the Author – Sue Monk Kidd
Sue Monk Kidd – Her debut novel, The Secret Life of Bees, spent more than one hundred weeks on the New York Times bestseller list, has sold more than six million copies in the United States, was turned into both an award-winning major motion picture and musical, and has been translated into thirty-six languages. Her second novel, The Mermaid Chair, was a number one New York Times bestseller and was adapted into a television movie. The Invention of Wings, Kidd's third novel, was an Oprah's Book Club 2.0 pick and also a number one New York Times bestseller. Her book When the Heart Waits, published by Harper San Francisco in 1990, has become a touchstone on contemplative spirituality.
Her most recent novel, The Book of Longings, was published in paperback on March 23, 2021. Released in 2020 to widespread critical and reader acclaim, it was an immediate bestseller and book club favorite. It has been translated into 17 languages thus far.

Where I Would Recommend Getting Your Copy:
When The Heart Waits: Spiritual Direction for Life's Sacred Questions by Sue Monk Kidd 
Other Books About Writing I'd Recommend: 
The Autobiography Of A Yogi by Paramahansa Yogananda
The Untethered Soul: The Journey Beyond Yourself by Michael Singer
The Surrender Experiment: My Journey Into Life's Perfection by Michael Singer
A New Earth: Awakening to Your Life's Purpose by Eckhart Tolle
The Power of Now: A Guide to Spiritual Enlightenment by Eckhart Tolle
The Seat of the Soul by Gary Zukav
The Alchemist by Paulo Coelho
The Way of the Peaceful Warrior: A Book That Changes Lives by Dan Millman
When Things Fall Apart by Pema Chodron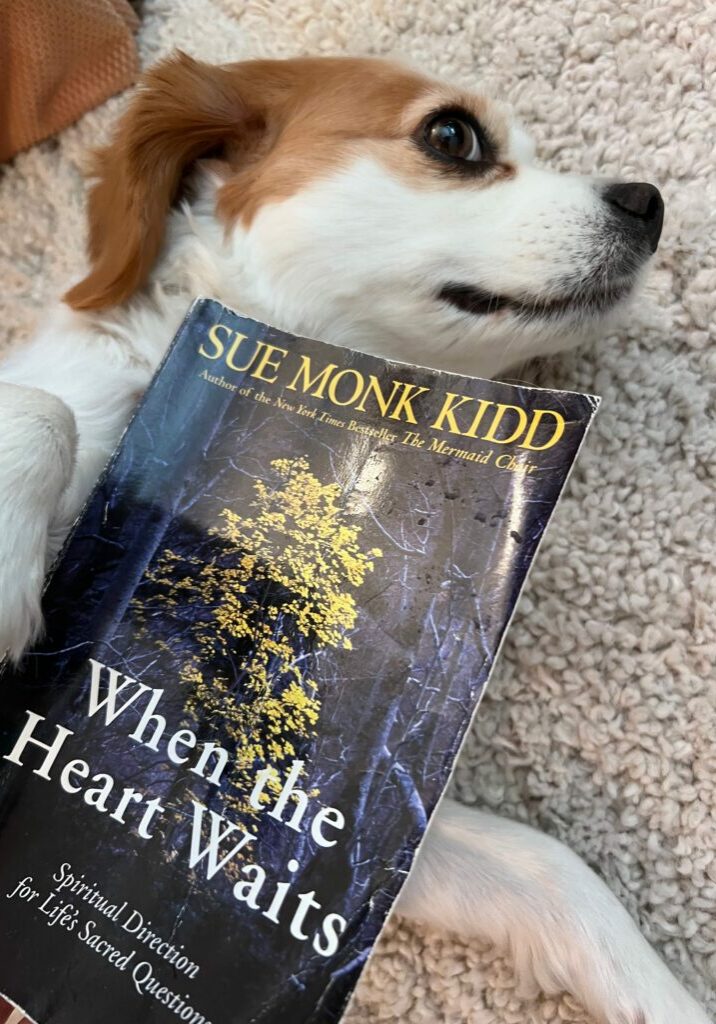 When the Heart Waits by Sue Monk Kidd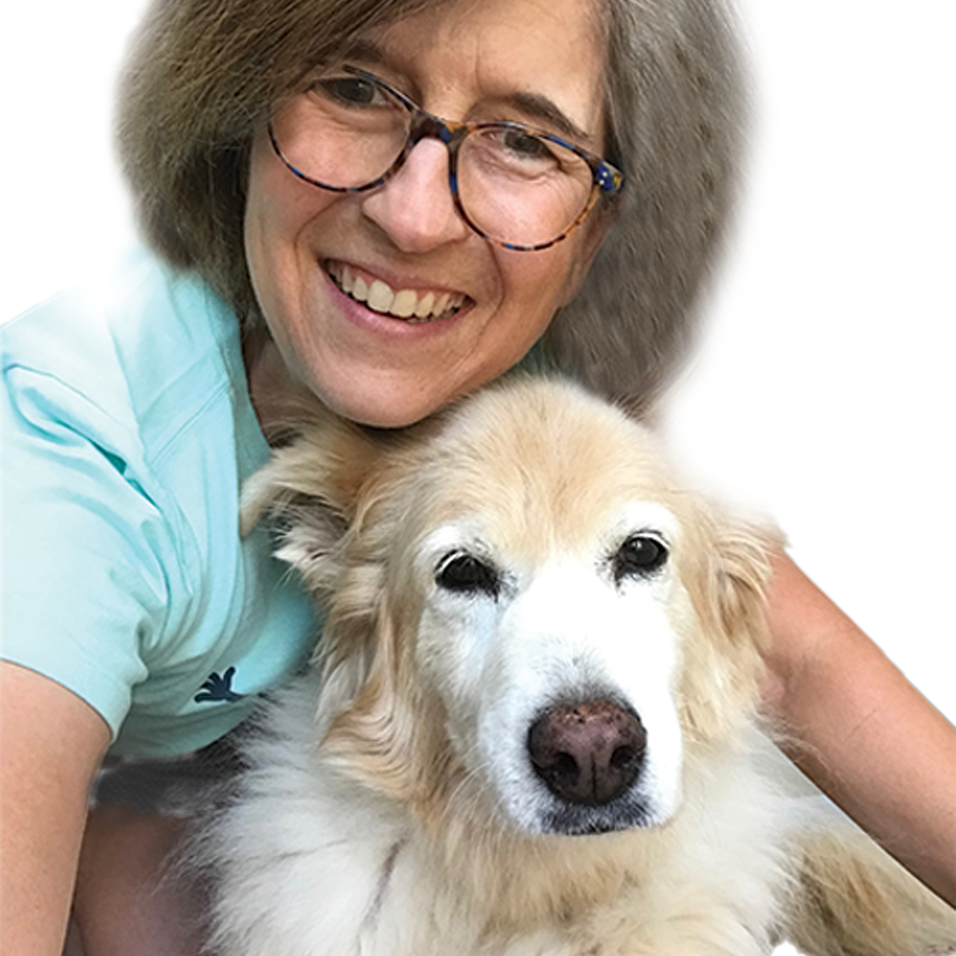 Hey there, I'm Shannon! Being a voracious reader and passionate about learning, I started this site in the hopes of sharing my thoughts and my love of inspiring nonfiction books that can help you. It's kind of like Buddha meets business. I truly hope you enjoy!