On Good Authority: 7 Steps To Prepare, Promote And Profit From A How to Book That Makes You the Go-To Expert by Anna David
Let me ask you a question, be honest with your answer – have you ever thought about writing and publishing a book?
If you said yes, this will be one of the most important books I highly encourage you to read – On Good Authority: 7 Steps to Prepare, Promote and Profit From A How to Book That Makes You The Go-To Expert by Anna David.
You need to know I've read A LOT of books on publishing your book, and I have at least 9 different books on my shelf about it. And the sad fact is, I've started almost all of them and never finished. They just got into the weeds, and I lost interest.
Until I got this book in my hands, I even met the author, whom you will absolutely love! She's published 8 New York Times bestselling books and is a powerhouse and a go-to authority on getting your book published and out into the world. (She ought to know, she's got a publishing company to boot and will publish my book too!)
The fact that it's much easier to publish a book now than it was five years ago is also pretty amazing and has led to way more people writing and getting their books out there in the world. According to Bowker, digital publishing has exploded and is up 246% since 2010. Wow.

Let's check out some stats…. According to Publishers Weekly, Bookscan includes Amazon's sales – there were 690 million print books sold in 2019.
An even more staggering figure is that the latest estimate of self-published books each year is around 1.7 million – wow.
So why is this book one of the best I've read in writing and promoting your book? One reason – she gives you a complete "how-to system" to "Prepare" – write your book, "Promote," and "Profit" from it.

Plus, David gives so many inspiring stories and real examples I practically highlighted the whole book. There's so much helpful information, real-world examples, and ideas here that you will be able to take action on quickly. She has an authentic, honest approach and genuinely wants to share and help you with all her experience. And she brings in real-world experts that share their experiences and best-proven tips to help you get your book out in the world.
From this book, I made a very big list of what I'm going to do to get my book out into the world, and you will too!
Here's some more info that you can sink your teeth in to inspire you to get a copy!
A Book Summary to Inspire You To Read It!
Quick Summary
If you're interested in writing a how-to book and using it to establish yourself as an authority in your field, this is the perfect guidebook. It has seven practical steps, the book helps you conceive and develop your book idea, promote it through podcasts, social media, and collaboration, and then how to monetize it.
David shares her own experiences and provides valuable insights, tips, and strategies to help you build your brand, showcase your expertise, and grow your business. Think of her as your personal coach to help you get your book out into the world.

This book will be an invaluable resource to help you achieve your goal of being an authority in your niche. It's also authentic, honest, and engaging and has several experts who give impactful information you can take action on quickly.
Who Ought to Read this Book and Why:
If you have always wanted to write a book and want it to help you grow your business – this book is your winning formula. It's for you if you're an aspiring author, entrepreneur, or small business owner, who wants to be an expert in your field and promote your message to a wider audience.

It's an encouraging and engaging resource that gives you the practical steps and strategies for writing, publishing, promoting, and monetizing your how-to book. It's also ideal if you want to build your brand, establish authority, and grow your business.
Things You Will Discover:
How to conceive and develop a book idea that showcases your expertise and positions you as the go-to expert in your field.

How to promote your book using strategies such as speaking engagements, social media, influencer collaborations, and creative marketing tactics. She gives you amazing real-world examples of how she got on Good Morning America and more.

Specific steps to follow for each phase of the book-writing and launching process, including tips for writing, publishing, and launching it.

Several examples of how to create interest and momentum about your book before it's out, such as how to reach out successfully to podcasters in your niche, using social media, getting on media, and more.

David gives you one of the best templates about how to describe who your book is for – "My book is for__________ who want_______ so they can_______. You gotta get the book and read Step 1 for more.
The book is also filled with personal anecdotes and stories from David's own experiences as a successful author, speaker, and coach.
What I love is that David has been through it all before, having 8 books on the New York Times bestsellers list, and is generous in sharing what's worked for her and what hasn't.
And she shows you how important it is to build a community of people (Your "Launch Squad") who will support you and your business throughout your launch.
The Table of Contents:
Foreward is written by Michael Gerber, author of one of my favorite books for entrepreneurs – The E-Myth Revisited: Why Most Small Businesses Don't Work and What to Do About It.
Preface
Introduction – One of my favorite parts of the book that sets it up nicely. You really get a feel for David's conversational and personal, authentic tone and guidance.
Section 1: Preparing (Before and While Your Book is Being Written)
Step 1: Conceive: Figure Out the Why, What, And Who So That You Can Write A Book Readers Want
Step 2: Nurture: Keep An Audience Engaged While You're Writing So You Don't Release Your Bok to Crickets
Section 2: Promoting: (While Your Book Is Being Written & After It's Out)
Step 3: Show Your Face: How to Break Into The Seemingly Impossible Big Leagues Using Specific Techniques Any AUthor Can Employ
Step 4: Share Your Voice: The Importance of Playing The Podcast Game Right
Step 5: Get Creative: Non-Obvious Wasy For You To Create Your Own Opportunities
Section 3: Profit: After Publication
Step 6: Get On Stage: Go From Author to Speaker
Step 7: Get Clients: Make Money From Your Book By Becoming The One Everyone Wants to Hire Or Learn From
At the end of the book, she includes a section on Terms, which is helpful if you're not familiar with some of the marketing and publishing terms she uses.
INSPIRING BOOK QUOTES:
Best Marketing Tool There Is:
"There's no better marketing tool or calling card than a book."
Your Path to Success:
"A Book is the royal path to any kind of success you want in life."
Be An Authority In Your Niche"
"… this book breaks down exactly what you should do before and after your book is written and published if you want to be considered an authority."
What Is A Successful Book? Clients For Life.
"Book success, to me, is about not needing any of the bright, shiny, external, one-in-a-million things to happen and instead having something that attracts clients to you for the rest of your life."
It's Not Just About The Book:
"… remember, with this system, is that it's not about your book. Yes, the book is crucial—without a book, none of this works—but it's the combination of the book and the authority building my system walks you through that's so effective."
Be Really Clear:
"That's why you need to get very clear both about what problem you're solving and what you want your readers to do when they finish your book."
Why Are You Writing Your Book?
"You need to find your why if you're going to succeed."
The Book Isn't About You:
"It's about the reader, not you."
You Want to Own, Not Rent Your Audience from Social Media:
"Owning an audience is the equivalent of buying a house. And in the virtual world, that means bringing your audience to your website, getting their email address, and staying in touch with them."
A Secret to Being a Good Podcast Guest?
"What the podcaster cares about is" What are you showing up with, and how will you add value to my audience?"
Changing Your Social Media Perspective:
"I used to look at social media as this sort of albatross… Now I try to look at it as a privilege to be able to share myself with whoever feels like witnessing it."
It's Not Just About Money:
"To be clear, my seven-step process isn't just about how much money you can make. But it is about being compensated—and appreciated—for your experience and knowledge."
About the Author – Anna David:
Anna David is one of the world's leading experts on how entrepreneurs can build a business from a book. A New York Times bestselling author of eight books, she's also the founder of Legacy Launch Pad Publishing and has appeared on Good Morning America, Today Show, The Talk, Hannity, Attack of the Show, Dr. Drew, Red Eye, The CBS Morning Show, The Insider and numerous other programs on Fox News, NBC, CBS, MTV, VH1, and E.
She has written for the New York Times, Time, Playboy, Vanity Fair, LA Times, Vice, Cosmo, People, Marie Claire, Redbook, Esquire, Self, Women's Health, Buzzfeed, Salon, and the Huffington Post, among many others, and been written about in such publications as Entrepreneur, Martha Stewart magazine and Forbes.
Through Legacy Launch Pad, she has overseen numerous books that have become Wall Street Journal and USA Today bestsellers—books that have helped her clients add six figures to their bottom line, sell their book rights to film producers, and appear on shows like Today and Good Morning America as well as attract higher-quality clients, land speaking gigs and grow into being the leaders in their field.
Over a decade ago, the New York Post declared that she invented the sub-genre "chick lit with a message," and she's still trying to decide if she should be offended by that or not. In the meantime, she obsesses over helping her clients achieve from their books what she's achieved from hers.
Where I Would Recommend Getting Your Copy:
On Good Authority: 7 Steps to Prepare, Promote And Profit From A How To Book That Makes You The Go-To Expert by Anna David
Other Books I'd Recommend:
Steal Like An Artist by Auston Kleon –
The Artist's Way by Julia Cameron
Big Magic: Creative Living Beyond Fear By Elizabeth Gilbert –
Writing Down The Bones: Freeing the Writer Within by Natalie Goldberg
Writing From The Heart: Tapping The Power Of Your Inner Voice by Nancy Slonim Aronie
Bird by Bird: Instructions Writing & Life by Anne Lamott
The Book You Were Born To Write: Everything You Need to (Finally) Get Your Wisdom onto the Page and Into the World by Kelly Notaris
How to Write This Book by Laura Gale
How To Write A Book Proposal by Jody Rein with Michael Larsen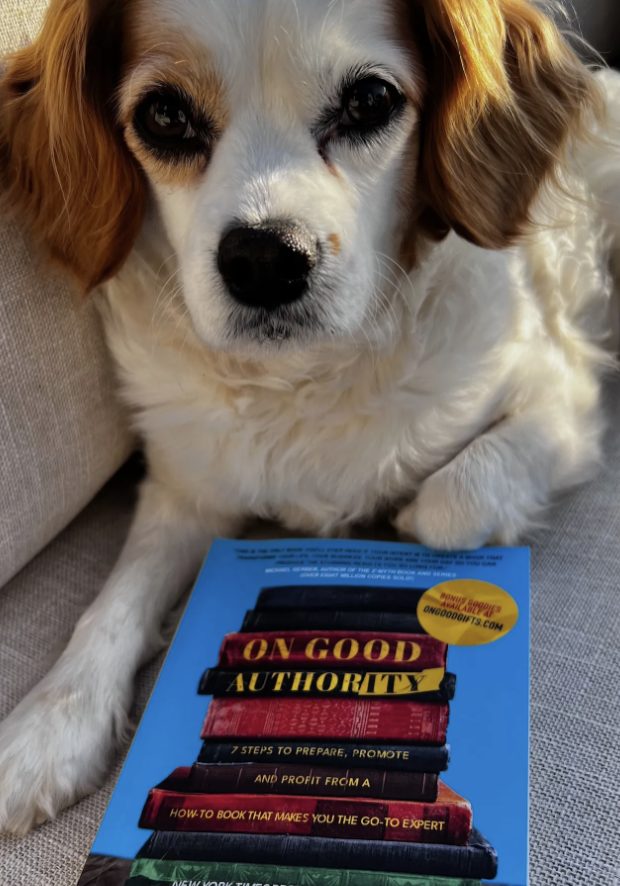 On Good Authority: 7 Steps To Prepare, Promote And Profit From A How to Book That Makes You the Go-To Expert by Anna David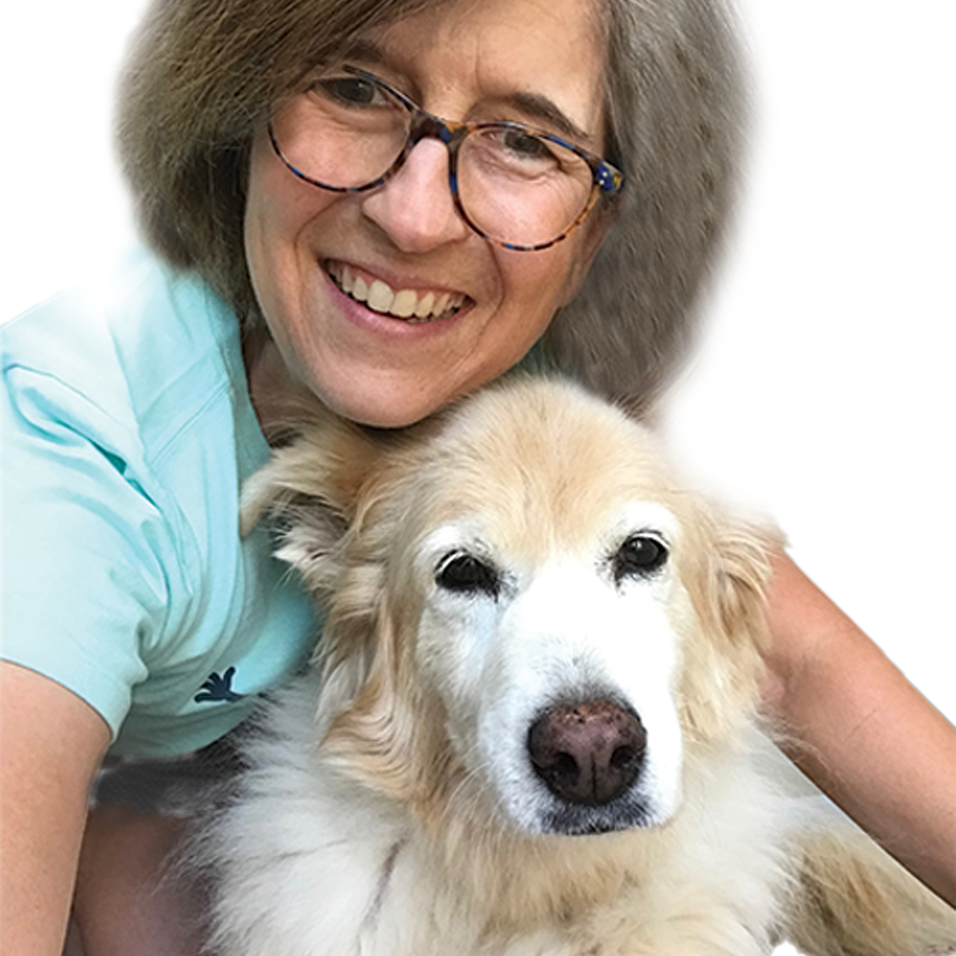 Hey there, I'm Shannon! Being a voracious reader and passionate about learning, I started this site in the hopes of sharing my thoughts and my love of inspiring nonfiction books that can help you. It's kind of like Buddha meets business. I truly hope you enjoy!